Golden Dragon ASTAR Bus Transforms into A Mobile Milk-tea Store
2020-12-08 Source:www.chinabuses.org
Summarize:Recently, a mobile milk-tea store appeared in a shopping mall in Fuzhouo, attracting wide media and public attention The mobile store, transformed from Golden Dragon ASTAR bus, is highly agile and a real eye-catcher
Recently, a mobile milk-tea store appeared in a shopping mall in Fuzhouo, attracting wide media and public attention. The mobile store, transformed from Golden Dragon ASTAR bus, is highly agile and a real eye-catcher.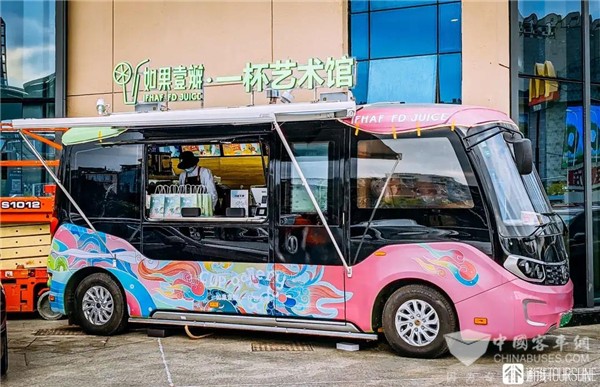 Golden Dragon's Star bus has proved its great adaptability and high flexibility. Once appearing on the street, it can immediately grab people's attention.
Besides, it has designed spacious room for product storage and display as well as workers' area. To attract customers, it has sunshields, special lighting plans, advertising screens, etc.
According to Golden Dragon, the mobile store built on the huge success of ASTAR bus, delivers powerful performances and achieves higher energy efficiency. It also helps vendors cut their costs and improve the profitability of their business.
Editor:Lucy
Related China Bus News