Zhongtong 2021 Customer Conference Held in Xi'an
2020-12-07 Source:www.chinabuses.org
Summarize:Zhongtong brought its super business coach H12 on display and revealed its plans during China's fourteenth Five-Year place and fifteenth Five-Year Plan In the next five years, the bus maker aims to increase its market share to 20%
On November 30, Zhongtong 2021 Customer Conference was held in Xi'an, the provincial capital of Shaanxi province. At the conference, Zhongtong brought its super business coach H12 on display and revealed its plans during China's fourteenth Five-Year place and fifteenth Five-Year Plan. In the next five years, the bus maker aims to increase its market share to 20%, its annual revenue to 15 billion RMB and its annual sales volume to 40,000 units. In ten years, it aims to increase its market share to 30%, its annual revenue to 20 billion RMB and its annual sales volume to 50,000 units.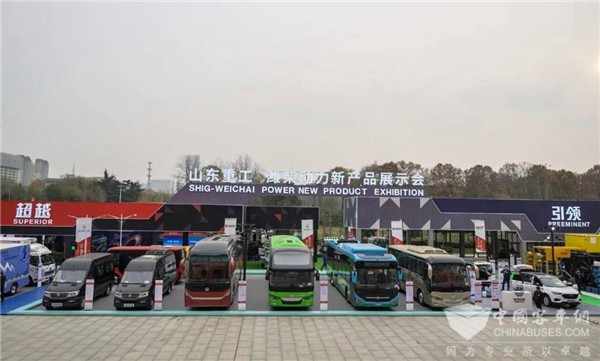 In the next few years, Zhongtong will focus on marketing its 8-meter and 10.5-meter city buses, 7.2-meter, 9-meter, and 12-meter travel coaches and 10-meter school buses. By constantly improving the overall safety standards of its vehicles, enhancing the overall performance of its new energy buses and cutting their operating costs, Zhongtong is making relentless efforts to develop three to five fist products in the next few years.
Regarding high quality products as its core competitiveness, Zhongtong will continue to make efforts to introduce light-weight materials, improve the energy efficiency of its vehicles and develop new energy driveline and incorporate more advanced internet of vehicles technologies into its products. It will also speed up its development process of fuel cell buses and its second generation intelligent driving buses.
Having made substantial progresses in such areas as power drivelines, travel comforts, overall safety standards, energy efficiency, overall intelligence level, overall reliability, overall environmental friendliness of its buses and coaches, Zhongtong is determined to play a more critical role in blazing a new trail for the world's bus making industry and provide greener, more intelligent , more convenient and more customized travel solutions to passengers across the globe.
Faced with unprecedented challenges in 2020, Zhongtong quickly restored its production and rolled out negative pressure ambulances, nucleic acid testing vehicles and CT vehicles to fight against the spread of COVID-19 across the globe.
Fully committed to helping customers expand their business, Zhongtong now boasts an annual bus sales volume of over 20,000 units. In addition, its buses have successfully made their way to 100-plus countries and regions, including Germany, South Korea, Israel, Saudi Arabia, etc.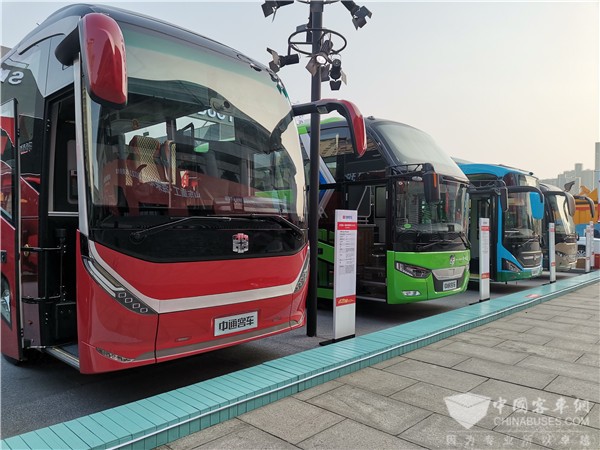 As one of the leading players in China's bus industry, Zhongtong is making a strategic shift to new energy & intelligent buses, travel coaches, school buses and aims to pursue an innovation-driven development path. In the past five years, Zhongtong's overall ranking moved upward to the fifth place in the world and its return on equity jumped to the second place among all bus makers in China. Its overall competitiveness moved upward from the sixth place to the second place in China. In addition, the company's new production base with an annual production volume of 30,000 units energy-saving and new energy buses has already been put into operation.
Editor:Lucy
Related China Bus News