120 Units Golden Dragon School Buses to Arrive in Ghana for Operation
2020-10-28 Source:www.chinabuses.org
Summarize:Earlier October, 120 units Golden Dragon school buses were shipped to Ghana, ready for providing transportation services for school kids in the African country. According to the bus maker, it has become China's first bus brand to establish a presence in Ghana's school bus market. It is also the first time for Ghana
Earlier October, 120 units Golden Dragon school buses were shipped to Ghana, ready for providing transportation services for school kids in the African country. According to the bus maker, it has become China's first bus brand to establish a presence in Ghana's school bus market. It is also the first time for Ghana to introduce a batch of new school buses from China, marking a huge step forward for the local school bus market and African continent.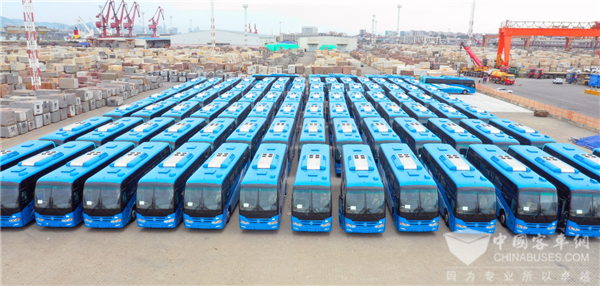 "Located in west Africa, Ghana has been launching a series of social welfare programs. By introducing high-quality school buses from Golden Dragon, the country aims to provide safer and more convenient travel services for local students and build a pilot school bus operation model for the whole African continent", said Huang Ji, Assistant to the General Manager of Golden Dragon Overseas Sales Company. "It is essential that our school buses achieve high quality standards and high reliability to suit the local operation conditions", Huang added.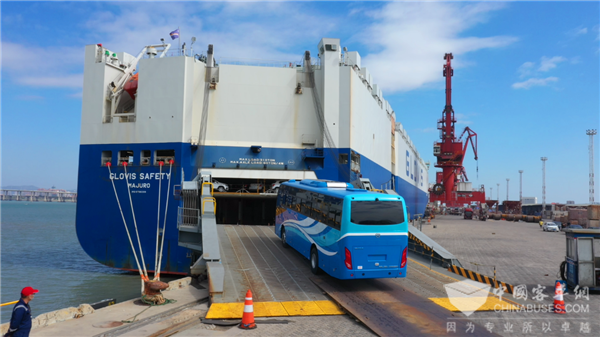 After beating other 16 bus brands from China, South Korea, Europe, India and the United States, Golden Dragon finally secured the deal of 120 units school buses from Ghana government. Considering the high temperatures and high humidity as well as harsh road conditions in Ghana, Golden Dragon has made adjustments accordingly to improve its school buses' reliability, travel comforts and safety standards, making sure all of them work smoothly and reliably in the country.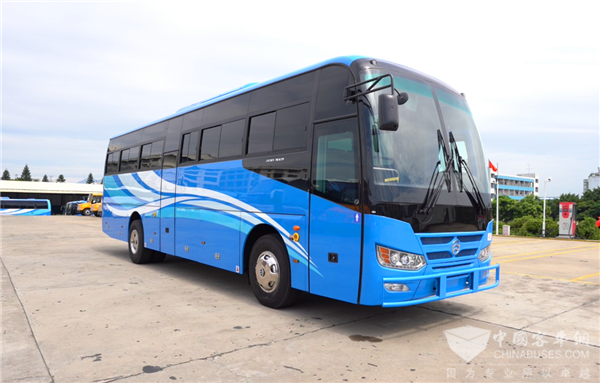 After receiving the order from Ghana, Golden Dragon has overcome a host of difficulties to ensure the timely delivery of its products to the country. On the back of its state-of-art technologies and rich experience in building and marketing buses, its school buses have a number of impressive features which have left its customers in awe. For example, engines are mounted in the front part of Golden Dragon's school buses to suit the local customers' needs. Considering the sandy weather durin
Editor:Mark
Related China Bus News