Zhongtong Spring Electric Buses Start Operation in Chibi
2020-10-10 Source:www.chinabuses.org
Summarize:Recently, a batch of Zhongtong Spring electric buses were officially delivered to Chibi, Hubei province for operation, ushering a brand new era for the local public transportation
Recently, a batch of Zhongtong Spring electric buses were officially delivered to Chibi, Hubei province for operation, ushering a brand new era for the local public transportation.
Zhongtong Spring electric bus has a luggage compartment and is able to drive 300 km continuously after being fully recharged.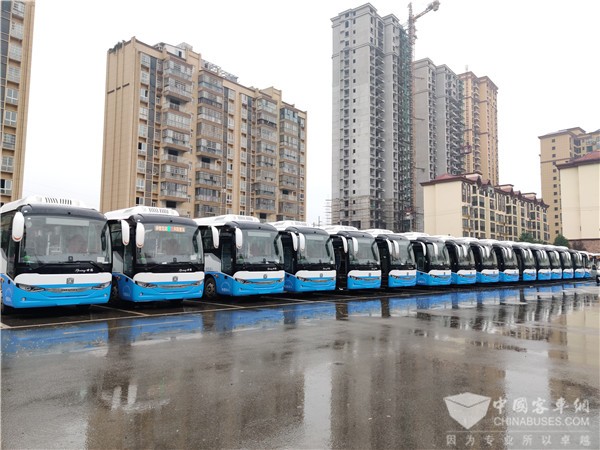 Chibi has been making relentless efforts to modernize its public transport network, providing more convenient transportation services for people living in urban and rural communities.
As one of the leading bus makers in China, Zhongtong Spring boasts a wide spectrum of buses & coaches.
Editor:Lucy
Related China Bus News