92 Units King Long Electric City Buses Arrive in Ningde for Operation
2020-09-04 Source:www.chinabuses.org
Summarize:According to King Long, 48 units electric buses delivered to Ningde achieve higher environmental friendliness and higher energy efficiency
On Sept. 1, a grand ceremony was held at Ningde Exhibition Center to mark the delivery of 48 units King Long electric city buses to Ningde Public Transport Co., Ltd. Yang Fang, Vice Mayor of Ningde city, together with a number of distinguished guests witnessed the historical moment.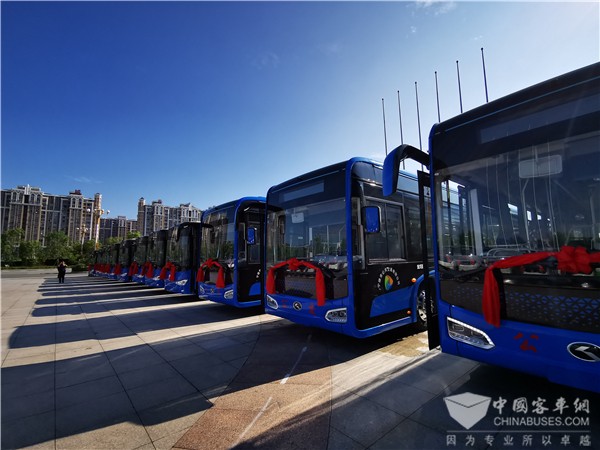 According to King Long, 48 units electric buses delivered to Ningde achieve higher environmental friendliness and higher energy efficiency. Among them, five units electric buses adopt wheel driving system. In addition, they successfully cut their weight by introducing light-weight materials for its driving systems, transmission systems and body structures. With two electric motors, they deliver more powerful performances and represent a new generation of public transportation solutions. It is also noted that measuring 10.5-meter in length, they can readily rival with a 12-meter electric bus in its loading capacity. Thanks to their one-step low-floor access, passengers can board and get off more quickly. In the driver's cabin, more driver-friendly features are made available, creating a more comfortable working environment for bus drivers.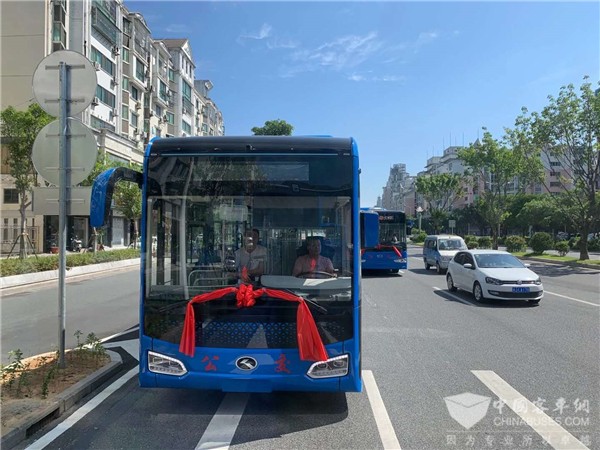 In recent years, Ningde city has been making unprecedented efforts to promote new energy industry and build a more environmentally-friendly public transport network. So far, the city has replaced all its fossil-fuel powered city buses with new energy buses and increased the number of electric buses in the city to 425 units. Currently, 30 new energy bus routes are operation across the city, providing greener and more convenient travel services for local citizens.
Editor:Ida
Related China Bus News