Golden Dragon Launches Bus Safety Service Program
2020-07-13 Source:www.chinabuses.org
Summarize:Golden Dragon officially launched Bus Safety Service Program on June 3 The program ended on July 3 During the one-month program, the bus maker had service engineers perform trouble-shooting work across China and ensured the smooth operation of all Golden Dragon vehicles, helping bus operators create more added value
In response to China's 19th Safety Production Month in June this year, Golden Dragon officially launched Bus Safety Service Program on June 3. The program ended on July 3. During the one-month program, the bus maker had service engineers perform trouble-shooting work across China and ensured the smooth operation of all Golden Dragon vehicles, helping bus operators create more added value.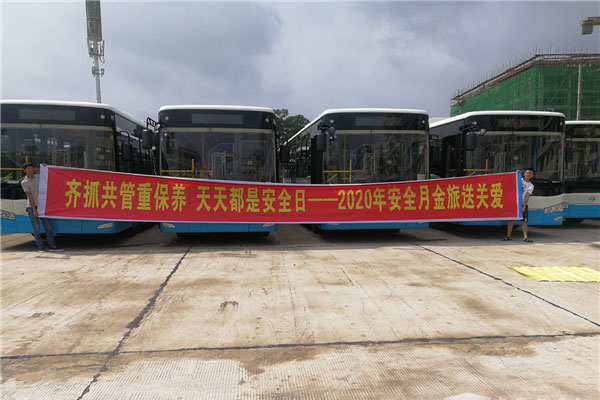 Golden Dragon's new energy vehicles and medical service vehicles in operation had all gone through thorough health checks during the one-month program. Handouts about Vehicle Safety and Vehicle Maintenance were also distributed among bus operators.
The credentials of service engineers working at Golden Dragon's New Energy Service Stations, all repair equipment and monitoring platforms have all been surveyed.
So far, Golden Dragon new energy buses & coaches have made their way to many cities across China. In Fujian in particular, the total number of Golden Dragon new energy vehicles in operation has already exceeded 10,000 units.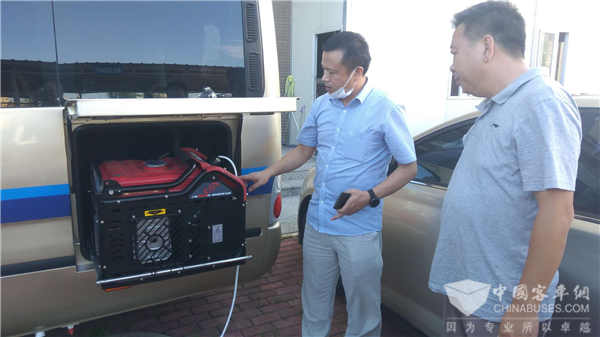 Through the hard work of all personnel from Golden Dragon's After-sales Service Centers across China, all the activities designed to promote the safe operation of all Golden Dragon new energy buses & coaches in the past month were successfully carried out, winning positive feedback from customers and further strengthening the bus maker's business ties with its customers.
Editor:Lucy
Related China Bus News