King Long Develops Kingry Multi-purpose Vehicles with National VI Emission Standards
2020-06-24 Source:www.chinabuses.org
Summarize:Recently, King Long officially rolled out four Kingry multi-purpose vehicles with National VI Emission Standards I
Recently, King Long officially rolled out four Kingry multi-purpose vehicles with National VI Emission Standards. It is also revealed that they hit the market with a price ranging from 85,800 RMB to 138,000 RMB. They can load six to ten passengers and are also able to load goods once the seats at the back are folded.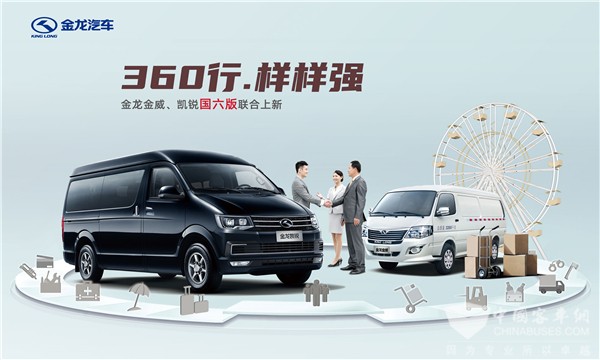 Targeted at the high-end business reception market, Kingry multi-purpose vehicles all possess awe-inspiring appearances, making them all stand out immediately in the market.
Measuring 5,310 mm in length and 3,350 mm in wheelbase, Kingry is 2,030 mm or 2,185 mm in height, achieving high maneuverability in various working conditions.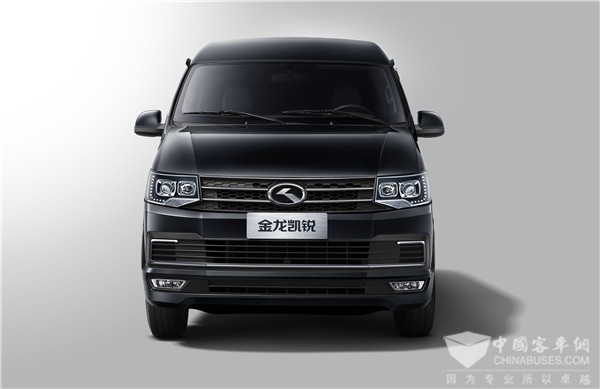 Equipped with ABS + EBD, tire pressure monitor, LED lamps, electronically controlled rear view mirrors, etc., Kingry multi-purpose vehicles provide a host of travel comforts for both drivers and passengers. With a height of 1,510 mm from the floor to the roof, the vehicles have a two-step access with their height reaching 420 mm and 610 mm respectively. The door is 1,170 mm in width, easier for passengers to get on and off the vehicles.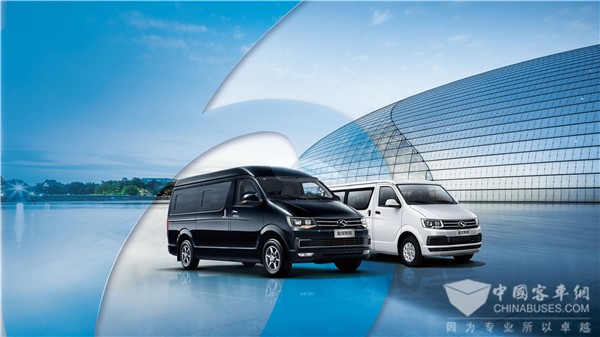 Kingry multi-purpose vehicles are mounted with Weichai 2.3L turbo-charging inter-cooling diesel engines. By taking full advantage of such advanced technologies as high-pressure common rail and GDI, they generate less noise and achieve higher energy efficiency. Coupled with five-speed manually controlled transmission gearbox, the engine reaches a maximum power of 88 kW/3,200 rpm and a maximum torque of 320 N.m/1,500-2,400 rpm.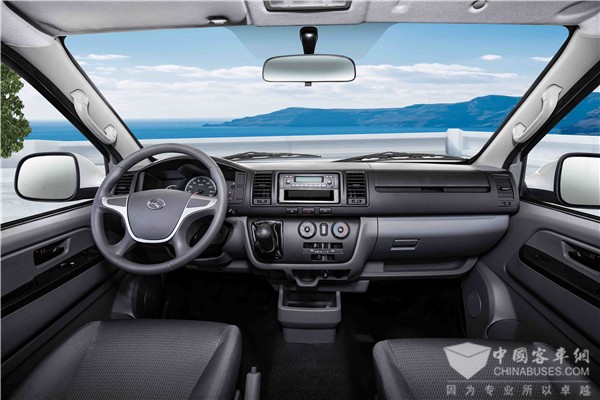 In addition, customers can choose to equip Kingry vehicles with 1TZS 2.0T turbo-charging gasoline engines. With such advanced technologies as VVT and ETC, the engine can deliver a maximum power of 100 kW/5,000-5,600 rpm and a maximum torque of 185 N.m/2,800-4,000 rpm.
Either with diesel or gasoline engines, Kingry multi-purpose vehicles fully meet National VI Emission Standards. So far, King Long has already received several major orders of Kingry vehicles from customers in Beijing.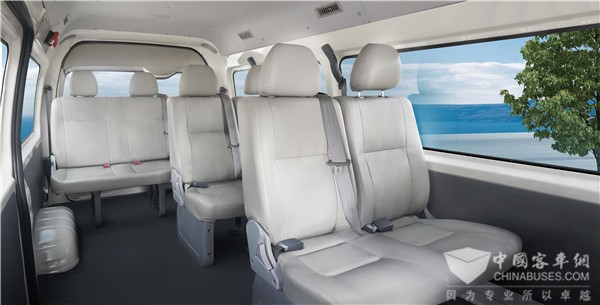 Editor:Lucy
Related China Bus News