200 Units King Long Buses Embark on Their Journey to Cyprus
2020-05-28 Source:www.chinabuses.org
Summarize:On May 27, 200 units King Long buses officially embarked on their journey to Cyprus in Xiamen After their arri
On May 27, 200 units King Long buses officially embarked on their journey to Cyprus in Xiamen. After their arrival, they will be immediately put into operation on bus routes in Nicosia, the capital city of Cyprus.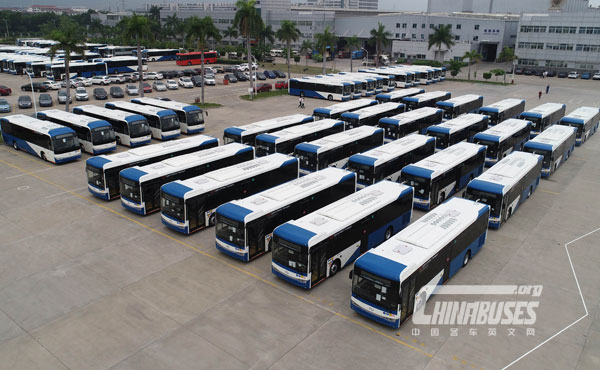 According to King Long, all the buses delivered to its customer in Cyprus are equipped with automatic sanitizing system. They fall into U12 and B12 bus models. With unique and attractive designs, all the buses are colored in blue and white. They have also made substantial improvements in active & passive safety standards, travel comforts, energy efficiency and structural design. Amid the COVID-19 pandemic, all King Long buses can provide a safer and virus-free traveling environment for all passengers.
The timely delivery of all buses to Cyrus has also greatly impressed the bus operators in Cyprus. While expressing their admiration of King Long buses, they have also shown their full confidence in King Long buses.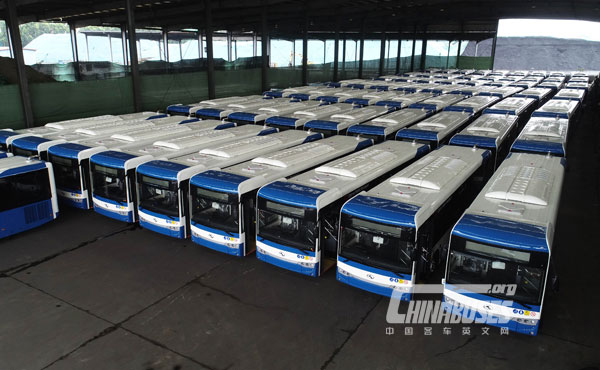 Because of the fast spread of COVID-19 across the globe, King Long's purchases, logistics, production and delivery have all been severely affected. Moreover, some spare parts are made in Italy, Germany, the United Kingdom, etc. "Since March, we have been facing tremendous challenges as many countries in Europe implemented lockdown measures to prevent the spread of COVID-19", said Zhao Yutong, General Manager of King Long Europe. Take the wheelchair lifting device for example. As the device is made in Italy. King Long was in close contact with its supplier their and finally managed to get the devices out of the country just hours before the total lockdown was put in place in Italy.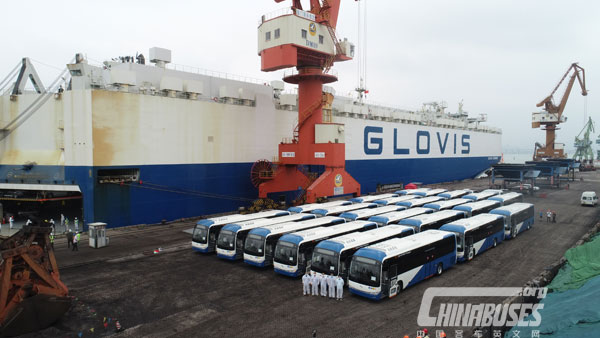 While taking all measures to ensure the smooth flow of its supply chain, King Long has been generously sharing its experience in restoring its production with its business partners across the globe. In earlier April, Spain started relaxing its lockdown measures, but some companies in the country still felt in the dark as to how to restore their operation without putting people's health at risk. At such challenging times, King Long lent a helping hand and offer its own effective measures and practices in combating the coronavirus.
As a member of EU, Cyprus has set extremely high standards for buses. Due to COVID-19, customers could not travel to China for the handover ceremony. As a result, King Long invited a globally renowned firm, as the third party, to conduct thorough quality checks before the handover. After several rounds of assessment, the firm finally issued a statement, showing its full approval of high-quality King Long buses.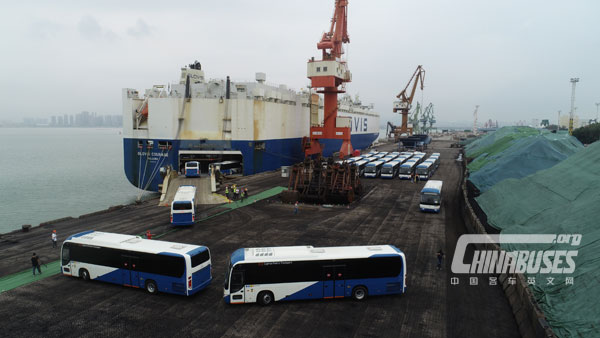 King Long officially entered Cyprus in 2008 by delivery some travel coaches and city buses to European country. In 2010, 70 units King Long buses arrived in the country for operation.
Since restoring its production in February 18 this year, King Long has delivered 869 units luxury coaches to Saudi Arabia. The export of 200 units King Long buses marks a new milestone in the bus maker's overseas expansion this year.
Editor:Isabella
Related China Bus News