186 Units Golden Dragon Fuel Cell City Buses Arrive in Foshan for Operation
2020-05-25 Source:www.chinabuses.org
Summarize:On May 19, 186 units Golden Dragon fuel cell city buses, all measuring 8 5 meters in length, arrived in Nanhai
On May 19, 186 units Golden Dragon fuel cell city buses, all measuring 8.5 meters in length, arrived in Nanhai District, Foshan for operation. With a continuously driving distance of 700 km, all the buses will be put on 40 different bus routes in the city.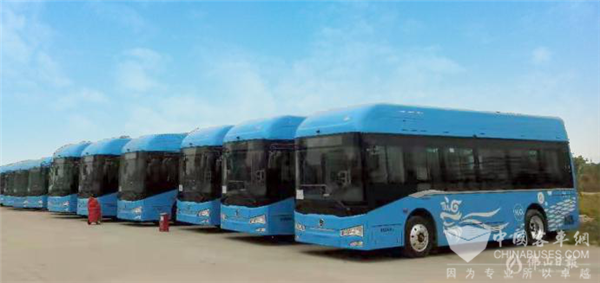 So far, Nanhai District in Foshan has put 826 units fuel cell buses in operation. As a part of China's Ministry of Science and Technology - UNDP's joint program on promoting the commercial operation of fuel cell vehicles, all the fuel cell vehicles in operation in Nanhai consist of 397 units city buses, 3 units wide-body light buses and 426 units logistic vehicles.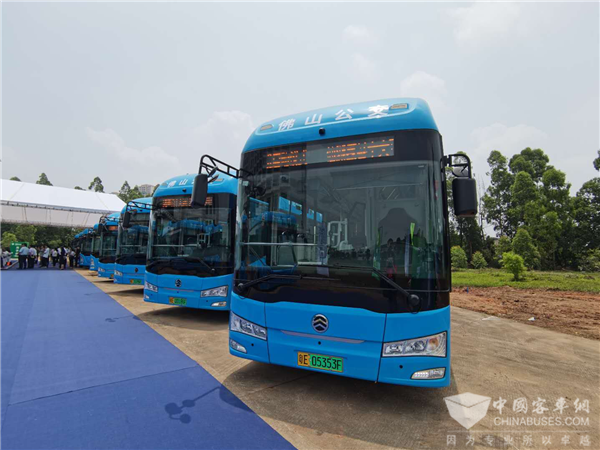 As one of the key players in China's new energy bus industry, Golden Dragon has already made impressive technological breakthroughs in the development of fuel cell vehicles.
Establishing a special R&D team in 2010, Golden Dragon officially rolled out its first generation fuel cell buses in 2016. In addition, it has already built a special lab for fuel cells and a 100 KW fuel cell engine testing platform. Currently, Golden Dragon boasts a number of fuel cell buses measuring 8-meters, 10-meters and 12-meters.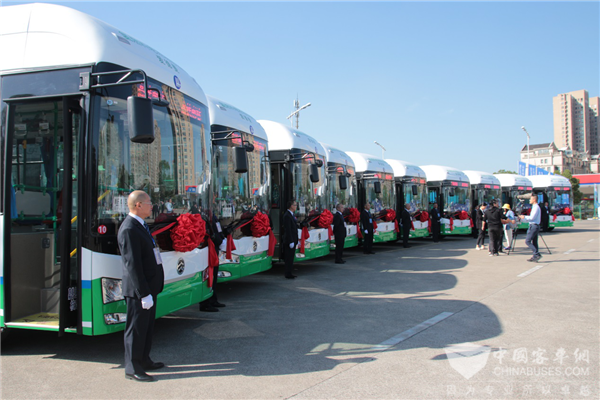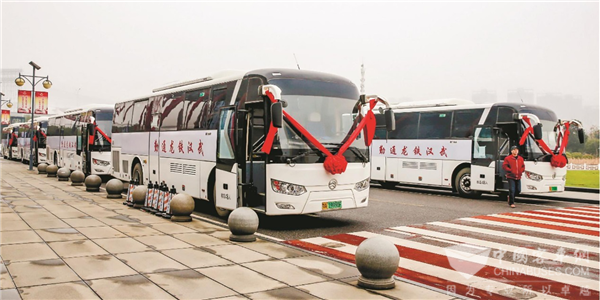 In October, 2019, the first batch of Golden Dragon 8.5-meter fuel cell city buses arrived in Jiashan county in Zhejiang for operation. In January this year, 10 units Golden Dragon fuel cell commuting buses were put into operaiton in Wuhan, Hubei province.
Editor:Lucy
Related China Bus News