HIGER Serves Sri Lanka's Fight Against COVID-19
2020-04-30 Source:www.chinabuses.org
Summarize:On April 27, Micro Cars, HIGER& 39;s distributor in Sri Lanka, donated a HIGER bus to the Sri Lankan government
On April 27, Micro Cars, HIGER's distributor in Sri Lanka, donated a HIGER bus to the Sri Lankan government to support Sri Lanka's fight against COVID-19.
That afternoon the handover ceremony took place at the Presidential Secretariat of Sri Lanka. Gotabaya Rajapaksa, President of Sri Lanka and Lawrence Perera, Chairman of Micro Cars attended the ceremony. P.B Jayasundara, Secretary to the President,Lalith Weeratunga, President's Principle Advisor and other government officials were present at the ceremony.
Then Gotabaya expressed his thanks to Micro Cars on his Facebook, posting a photo of the bus and a group photo taken at the handover ceremony.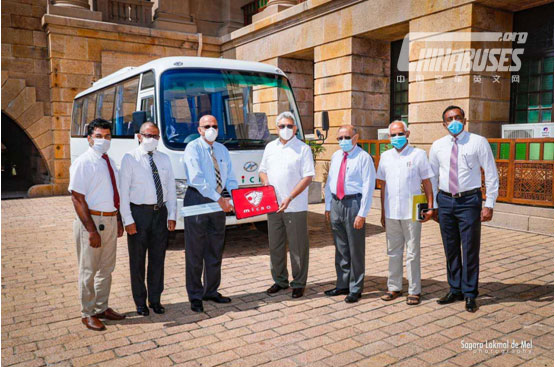 Previously at the beginning of the COVID-19 outbreak, HIGER served the Sri Lankan government's mission to evacuate 33 Sri Lankan students from China.
Since entering the Sri Lankan market in 2009, HIGER has sold over 100 units that mainly serve local tourist transport in Sri Lanka. Due to its outstanding products and perfect after-sales services, HIGER has enjoyed great popularity among Sri Lankan customers and citizens.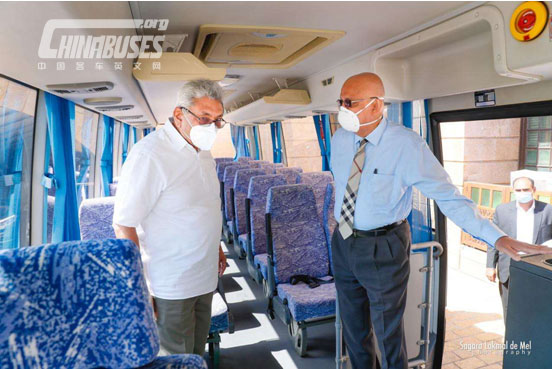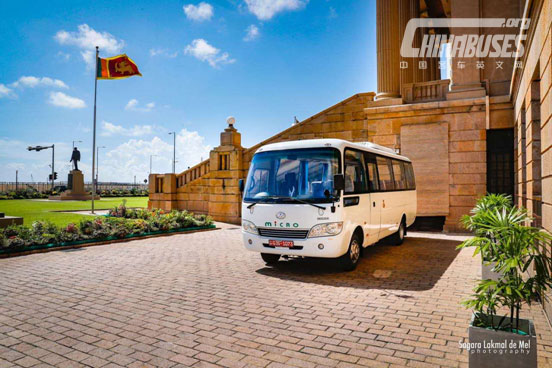 Editor:Higer
Related China Bus News