Front-engine Bus with Allison's Automatic Transmission Receives Praise from Fleet Owners and Drivers
2020-04-28 Source:www.chinabuses.org
Summarize:SAO PAULO, Brazil - Allison Transmission, who presented a new interpretation for urban passenger transport in Braz
SAO PAULO, Brazil - Allison Transmission, who presented a new interpretation for urban passenger transport in Brazil during the past year, confirms it is a good proposition in Brazil. A unit of Agrale MA 17 was assigned to Transportes Urbanos de Araçatuba (TUA) to be assessed for the qualities and advantages of a fully automatic transmission in its daily use. The company, which turns 50 in 2020, currently has a fleet of 47 vehicles, 36 of which have lifts for people with special needs. It serves 32 lines and has a staff that exceeds 100 people.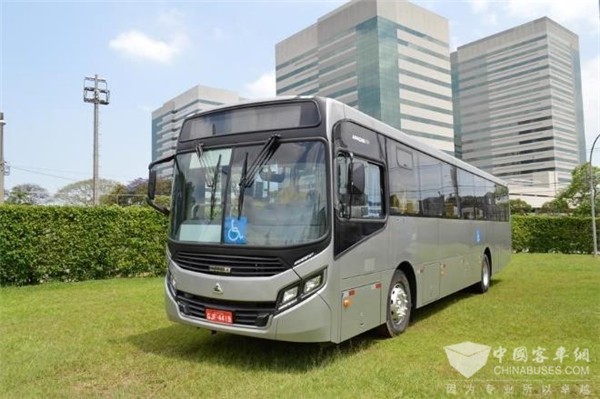 The Agrale MA 17, with an Allison automatic transmission, was evaluated by the company Transportes Urbanos de Araçatuba (TUA), interior of São Paulo, and was amazed with its performance and comfort.
"In our evaluation period, the vehicle received praises from drivers and users," said Luciano Castilho, TUA manager. "I drove the bus personally and agreed with the feedback given by the drivers who tested the vehicle. I was surprised by the precision and smoothness of the gear shifting, as well as the comfort.
The Agrale MA 17 chassis, equipped with an Allison 3000 Series™ transmission with integrated retarder, incorporates Allison xFE technology. Optimized gear ratios combined with the FuelSense® Max package allow the torque converter to lock at slower speeds, improving fuel economy. This front-engine chassis with fully automatic transmission is a success in Argentina, and is already arousing interest in other South American markets. The Brazilian version has been configured to receive three-door bodywork up to 13.2 meters in length and pneumatic suspension.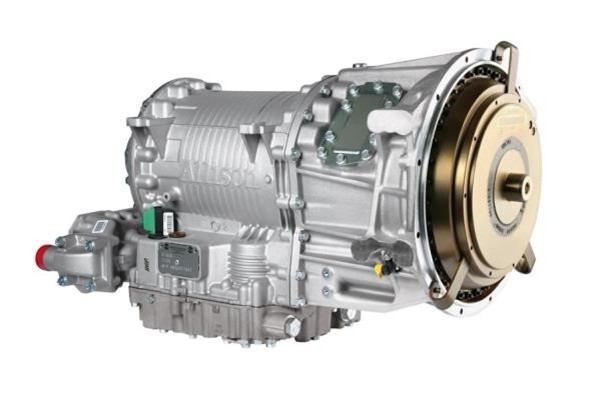 Allison 3000 Series™ fully automatic transmission, equips the Agrale MA 17 front engine chassis.
The evaluation period was not enough for the company to realize the other benefits of automatic transmissions, such as less vehicle downtime and low maintenance costs—mainly when it comes to changing clutch system components, which is frequent in manual gearboxes. "But our short experience did make clear the advantages of an Allison, especially in an application as heavy as public passenger transport where the vehicle stops and goes every 500 meters," said Castilho.
According to the company, the users' response was also the best possible. New buses, airconditioning and smooth gear shifting, all contributed to a major improvement in overall passenger comfort during commuting.
Allison's decades-long experience in Argentina shows that buses with fully automatic transmissions provide a much smoother, quieter ride for passengers and drivers because engines work at a lower ratio. Allison Automatics help make traffic flow more stable as they can brake and resume speed quickly, which is essential in cities with heavy traffic.
Editor:
Related China Bus News