Dongfeng Cummins Further Hones Technical Assistances and Customer Services
2020-04-24 Source:www.chinabuses.org
Summarize:On April 17, Dongfeng Cummins held a conference aiming to drill its technical assistance to its customers and af
On April 17, Dongfeng Cummins held a conference aiming to drill its technical assistance to its customers and after-sales services, marking a shift to a more customized and digitized service-network.
In addition, it opened a new hotline solely devoted to technical assistance to customers. Just by dialing 400 880 9119, customers can get in direct contact with the service engineers from Dongfeng Cummins. Their pressing concerns and questions will be immediately addressed by specialists from Dongfeng Cummins.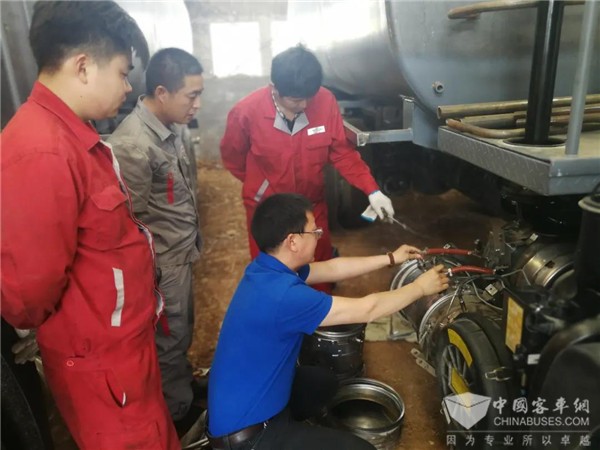 All the past services and technical assistance have also been well documented to allow service engineers to perform more accurate trouble-shooting and this quickly locate the problems. In doing so, vehicles are expected to further improve their overall efficiency.
It is also revealed that Dongfeng Cummins will soon launch a long-distance diagnostic competition, select some typical after-service cases and hold a working skill competition, all of which are aimed at further improving the overall proficiency of its after-service engineering team and providing more satisfactory services for its customers.
Editor:Lucy
Related China Bus News