Ankai School Buses Provide Safer Transportation Services for Students
2020-04-22 Source:www.chinabuses.org
Summarize:With the steady decline of new confirmed cases of COVID-19, primary and secondary schools across China have recen
With the steady decline of new confirmed cases of COVID-19, primary and secondary schools across China have recently announced their opening date for school. To ensure the safe travel of all students amid the fears of resurgent of new cases, Ankai has roll out special transportation solutions for a number of schools across the nation.
By working closely with providers of public transportation services, Ankai has developed more customized transportation services to suit the students needs.
On April 9, Haikou Public Transport Group put the city's first school bus service into operation with 114 regular routes operating at scheduled time. Students and teachers can wait for their bus at designated places near their residence. In addition, Ankai electric buses have been transformed to school buses to provide free bus services for students and teachers.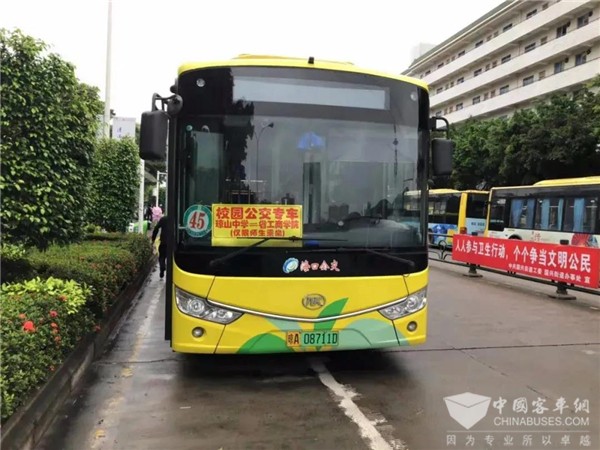 To board Ankai school bus, all passengers are required to wear masks. There is special tracking system available which is able to help trace all close contacts if newly infected cases are confirmed.
Currently, all school bus routes collectively provide transportation services to 71 secondary schools in Haikou. When students at all levels resume their studies at school, the special service will expand to serve a total number of 114 primary schools as well.
In Bengbu in Anhui province, the bus operator has Ankai school buses in operation at 6 am every morning and has extended the service hour to suit the needs of senior high school students.
According to Ankai, its fourth generation school bus has advanced disinfection technologies, facial recognition technologies and infrared thermometer on board, ensuring a safer and more comfortable travel environment for all students.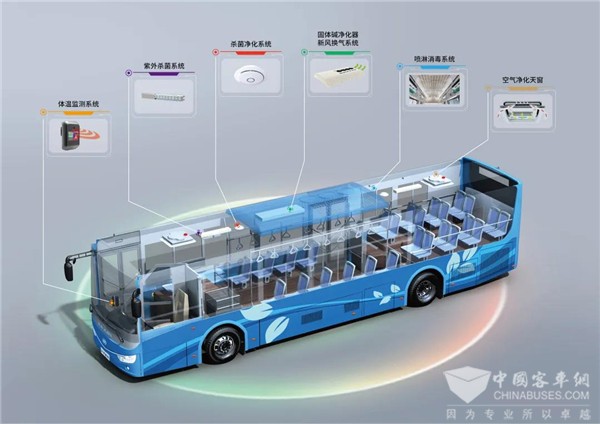 Editor:Lucy
Related China Bus News