Golden Dragon CONDA Smart Workstation for Epidemic Prevention Officially Makes its Debut
2020-04-06 Source:www.chinabuses.org
Summarize:Golden Dragon officially rolled out CONDA Smart Workstation for Epidemic Prevention, which is fully capable of performing virus testing and sanitizing
Recently, Golden Dragon officially rolled out CONDA Smart Workstation for Epidemic Prevention, which is fully capable of performing virus testing and sanitizing. According to the bus maker, the station can be ideally put into service at schools, hospitals, supermarkets, office buildings, high-speed railway stations, airports, factories, and government agencies with high density of people.
As CONDA Smart Workstation for Epidemic Prevention can be quickly and easily mobilized, it can significantly lower the workload of medical staff and security guards. With such high mobility and efficiency, the station is able to effectively contain cross infection.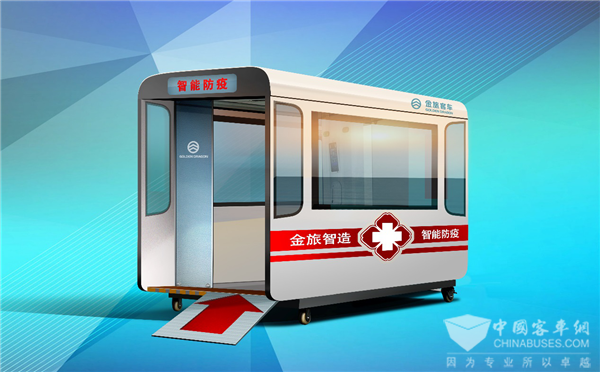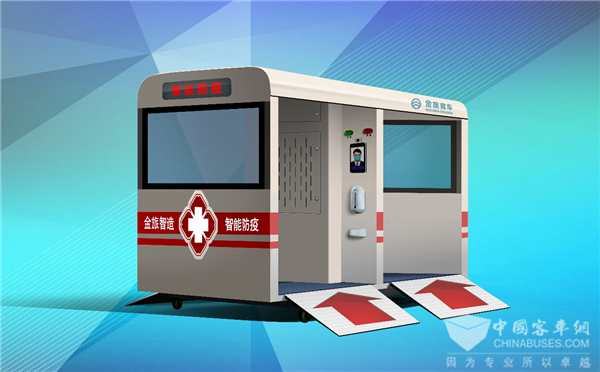 Apart from introducing infrared dot projection technology to take temperatures, CONDA is also able to send temperature information to servers. People without wearing facial masks will prompt the station to sound alarms. Another feature which is extremely people-friendly is that temperature module of the station can readily adjust its height to take temperatures of people of all ages.
The facial recognition technology on CONDA can also help employers better manage their staff and prevent possible cross infection.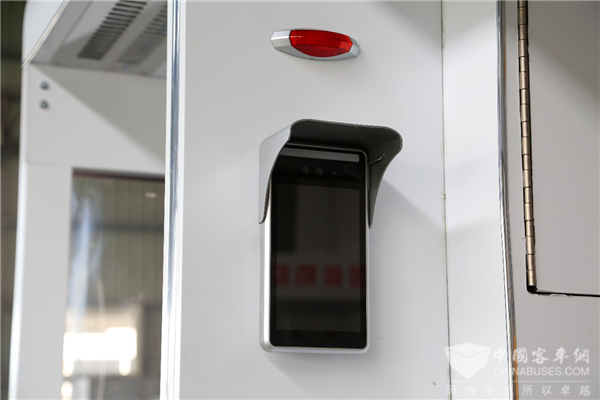 At the entry of CONDA, people can get their shoes sanitized. Then, when the station takes people's temperatures, people can have their hands washed. Later, people go through spraying area for sanitizing. At the bottom of the station, all sprays are collected and dealt with to prevent any possible pollution to environment.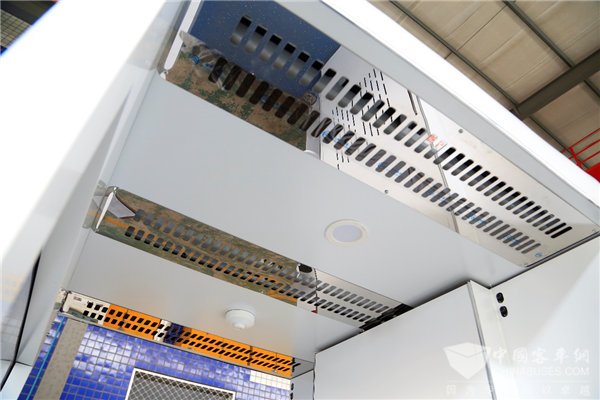 Thanks to its module design, CONDA can be easily assembled. Daily operation of the station only involves a simple plugin and additions of sanitizers. In addition, the station can move easily and stay still. I has a special ramp for those confined to wheelchairs.
The station can be powered by by alternate-current electricity or the solar panels on its roof. It is able to provides singular or double entries and exits to speed up the flow of people.
In the concerted efforts to fight against the spread of COVID-19, Golden Dragon has successfully rolled out negative pressure ambulances and CT-scanning vehicles to meet the surging medical needs.
Editor:Mark
Related China Bus News