King Long: On the Frontline in Combating COVID-19
2020-04-02 Source:www.chinabuses.org
Summarize:While having made all preparations to ensure the health and safety of all its employees, King Long, one of the
While having made all preparations to ensure the health and safety of all its employees, King Long, one of the leading bus makers in China, resumed its production on February 18 this year after China's lunar new year.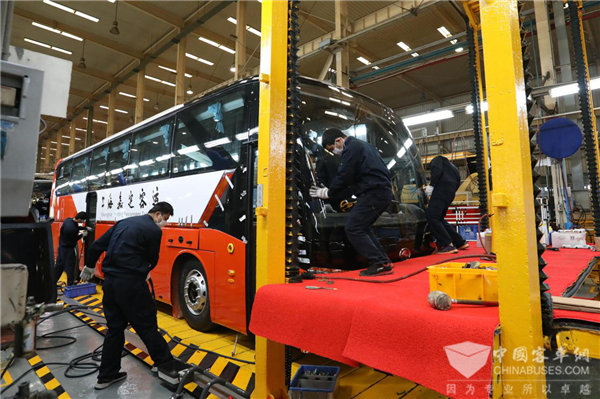 Unlike the previous years, this year has posed unprecedented challenges to King Long's production, logistics and marketing due to the global pandemic caused by the extremely fast spread of COVID-19. "We must race against the time to minimize the impact of COVID-19. As a global public health crisis, the novel coronavirus has prompted us to work even harder. By constantly making new innovations, we are set to roll out more vehicles with high sanitation standards for medical & testing services, assisting governments across the globe in beating the virus", said Xie Siyu, president of King Long.
"While closely monitoring the health conditions of every employee, we should not relent our efforts in pushing forward the high-quality and sustainable development of King Long", Xie pointed out, while making an inspection tour in various workshops in King Long.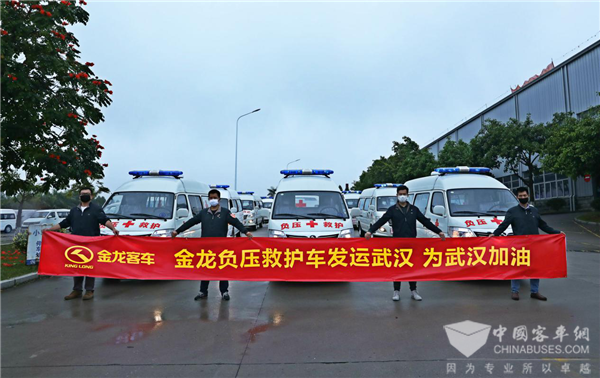 On February 14, the first batch of 40 units King Long negative pressure ambulances were delivered to several hospitals across Hubei province. After the outbreak of the COVID-19, the bus maker has launched the production of negative pressure ambulances, Apolong autonomous driving food delivery vehicles, autonomous sanitation vehicles and ANMO Smart Workstations, etc.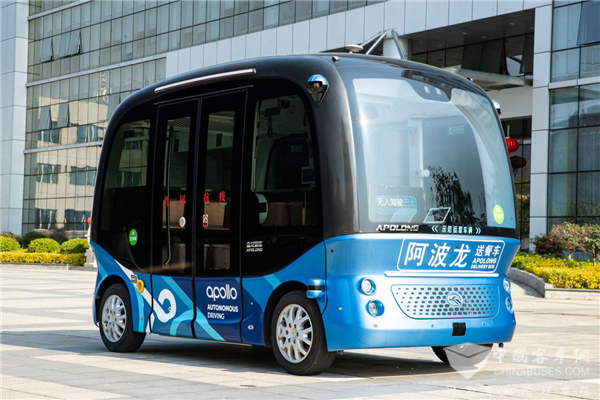 To contain the spread of the virus, King Long rolled out Apolong GOVO Autonomous Disinfecting Sweeper, which is able to carry out cleaning and disinfection work at the same time.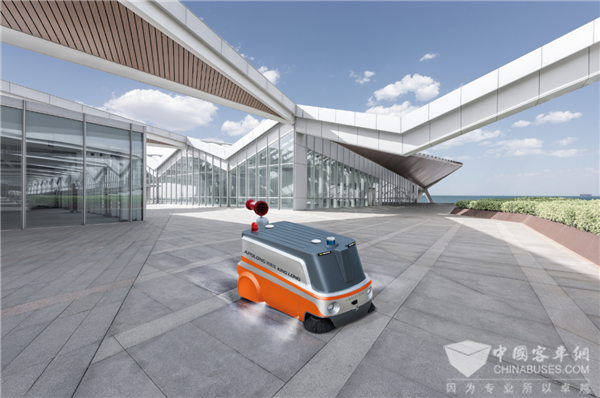 To help companies better screen those employees who might be infected with the infectious virus and should be put into quarantine, ANMO Smart Workstation is able to perform a host of complicated tasks such as taking temperatures, sounding alarms when detecting employees with high temperatures, providing disinfection services, etc.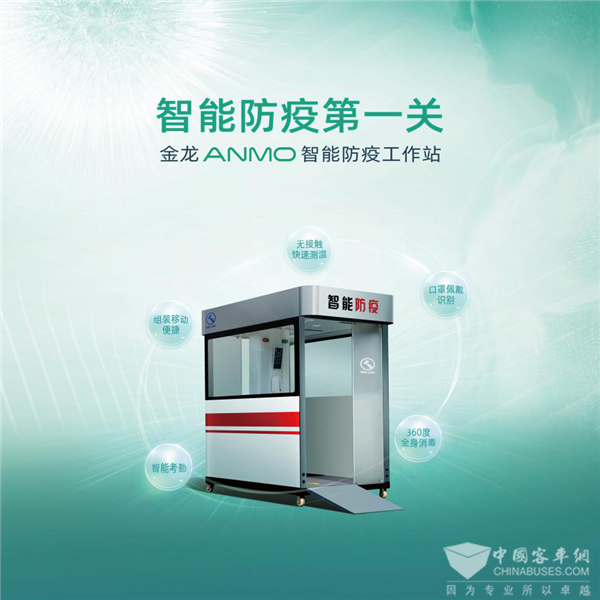 Since the resumption of its production, King Long has put its autonomous driving food delivery vehicles into operation. Everyday at noon, the vehicle delivers food to employees.
In addition, due the acute shortage of medical masks across China, King Long has converted part of its production facilities to produce medical masks to meet the surging demands. In doing so, it has fully ensured the timely supply of urgently needed medical equipment.
In the face of COVID-19, no one is an outsider. Liu Zhijun, Secretary of King Long CPC Committee and General Manager of King Long, encourages all employees to do their own part to help the nation achieve the final success in combating the COVID-19.
Apart from quickly resuming its production, King Long officially rolled out a new package of after-sales services to target those customers in need. As many buses have been put to a halt due to the sharp decrease in the demand for travel services, King Long immediately organized its service engineers to assess the operation status of 22,085 units buses and 509 service stations across the nation. By making contact with bus operators, King Long service engineers have provided timely assistance to help operators carry out such work as vehicle disinfection and safe parking. Immediate response has also been activated to help operators solve their urgent needs.
On February 16, King Long service engineers in Shandong delivered the urgently needed spare parts to some CT medical vehicles, which were despatched to Wuhan, Hubei, the epicenter of COVID-19.
Editor:Mark
Related China Bus News