Golden Dragon Develops CT Health-check Buses
2020-03-30 Source:www.chinabuses.org
Summarize:To help the world combat the wide spread of COVID-19, Golden Dragon has successfully rolled out a CT health-check vehicle, which is remodeled from its fist product, the 12-meter Triumph coach
To help the world combat the wide spread of COVID-19, Golden Dragon has successfully rolled out a CT health-check vehicle, which is remodeled from its fist product, the 12-meter Triumph coach.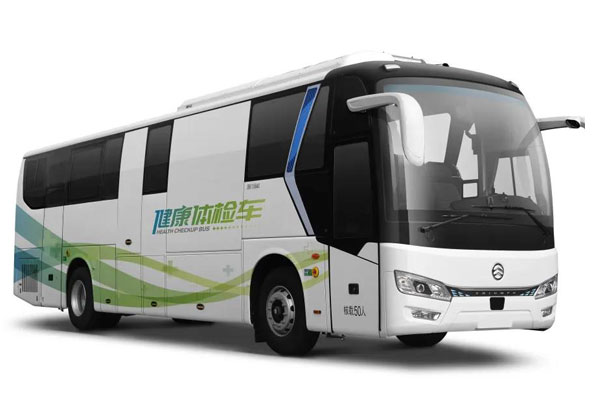 The newly developed vehicle is capable of conducting CT (computed tomography) scans, an essential step for the diagnosis of any conditions related to people's respiratory systems. With the debut of the health-check vehicle, governments and health care units are going to be better prepared to provide earlier diagnosis of people and effectively contain the spread of an infectious disease like COVID-19.
With much more agility and flexibility, Golden Dragon CT health-check vehicle is able to provide on-demand CT scan services and other diagnostic services at people's doorstep around the clock.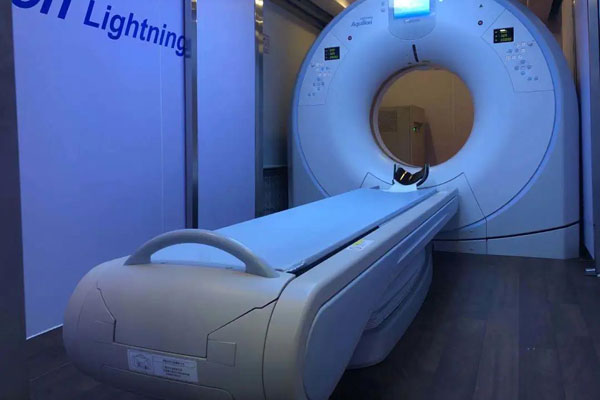 Equipped with vibration-absorbing six airbags and hydraulic balancing devices, the CT health-check vehicle achieves higher stability.
Inside the vehicle, it has three fully isolated compartments and special working units for medical staff.
To ensure the smooth operation of CT scans, the vehicle has mounted lithium battery systems, which are able to power the equipment for a whole day. In addition, it has introduced a generator and can be plugged by power cable of 380 V from outside.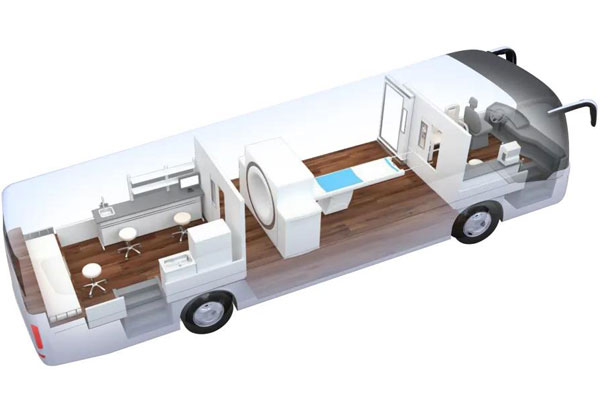 Editor:Mark
Related China Bus News