BAIC Foton to Deliver Nearly 1,000 Units Electric Buses to India for Operation
2019-12-21 Source:www.chinabuses.org
Summarize:On December 20, BAIC Foton and India-based PMI Electric Transportation Solution Co , Ltd (hereafter referred to a
On December 20, BAIC Foton and India-based PMI Electric Transportation Solution Co., Ltd. (hereafter referred to as PMI) officially signed an agreement for set up a joint venture, which will become the general agent for Foton's new energy buses in India. In the meantime, BAIC Foton signed a sales contract with its customer, nearly 1,000 units Foton electric buses are scheduled to arrive in India for operation.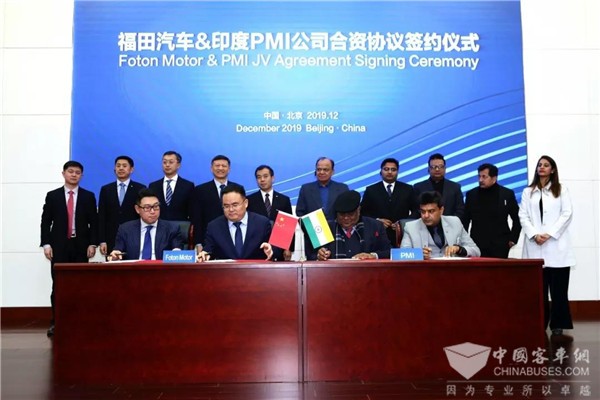 Zhang Xiyong, General Manager of BAIC Group and president of BAIC Foton, Ye Zhengmao, Deputy General Manager of BAIC Group, Gong Yueqiong, General Manager of BAIC Foton, Satish Kumar Jain, president of PMI, Anurag Agarwal, General Manager of PMI, attended the signing ceremony.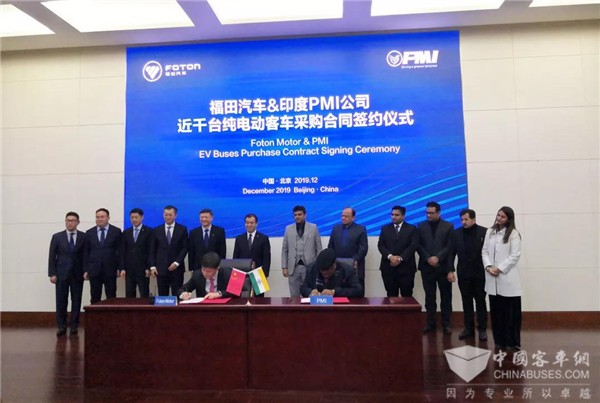 "High-quality Foton electric buses have already established a solid reputation in India. We believe the establishment of our joint venture will greatly expand our business in India," said Satish Kumar Jain. In recent years, Indian government has been strengthening its efforts to promote electric vehicles. In 2017, through technological cooperation, BAIC Foton and PMI rolled out the first Foton PMI electric bus in Bombay. The bus was later put into operation at Indira Gandi International Airport.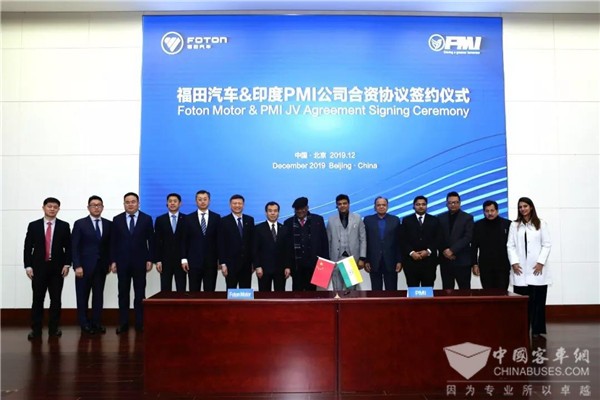 Delivering a keynote speech, Zhang Xiyong expressed four hopes: 1) the first is that the joint venture could realize operation as soon as possible; 2) the second is that Foton PMI could develop more customized buses for Indian market; 3) the third is to establish technological and after-sales support as quickly as possible; 4) the fourth is to further explore the market in India.
In 2019, Indian government completed the bidding process for purchasing 2,000 units electricity-powered city buses in 64 major cities across the country. PMI successfully won the bid of nearly 1,000 units. According to the sales contract, Foton will deliver all these electric city buses to India in 2020.
Editor:Lucy
Related China Bus News