Weichai Aims to Increase its Sales of Bus Engines to 40,000 Units in 2020
2019-12-11 Source:www.chinabuses.org
Summarize:On December 2, Shandong Heavy Industries Weichai Power 2020 Business Conference was held in Xi'an, the capital city of Shaanxi province By reviewing its performances and major achievements in 2019, Weichai has come up with more ambitious goals in 2020, aiming to increase the sales of its bus engines to 40,000 units
On December 2, Shandong Heavy Industries Weichai Power 2020 Business Conference was held in Xi'an, the capital city of Shaanxi province. By reviewing its performances and major achievements in 2019, Weichai has come up with more ambitious goals in 2020, aiming to increase the sales of its bus engines to 40,000 units.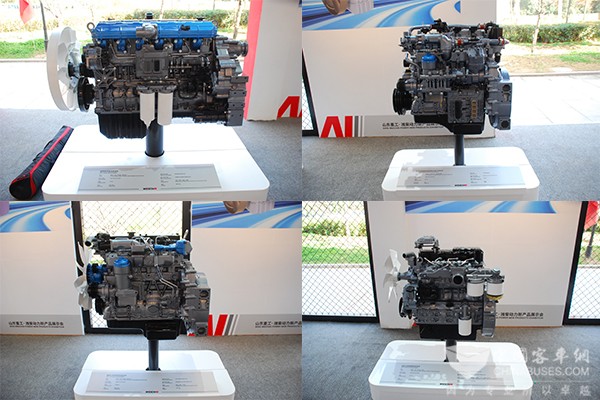 Statistics show that 40 bus makers in China sold 143,621 units buses & coaches measuring 5 meters in length and above from January to October this year. More specifically, the sales volume of large-sized buses & coaches went down by 9.87%, standing at 54,167 units; the sales volume of medium-sized buses dropped by 4.06% year on year, standing at 45,998 units; the sales volume of light buses slides by 9.65% year on year, standing at 43,456 units.
Against such a backdrop, Weichai rolled out W9H and W10H engines to replace WP10 engine, greatly solidifying its leading position in the high-end bus power market.
In 2002, Weichai WD615 was first introduced on Higer 12-meter buses. Thanks to its high fuel economy and impressive power performances, the engine has ushered a brand new era for the bus industry.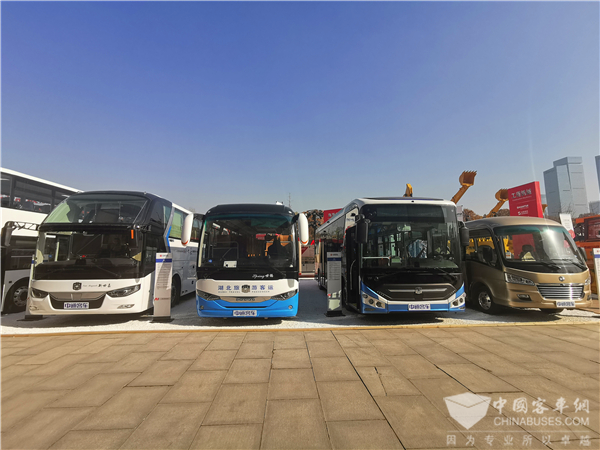 In April, 2016, Weichai officially released WP9H and WP10H engines with Euro VI Emission Standards. So far, the number of the two engine models in operation has exceeded 100,000 units, fully demonstrating their formidable competitiveness in the market.
By taking full advantage of the explosive growth in the tourism industry in China, Weichai has maintained a fast growing momentum in the travel coach market. Currently, Weichai WP7 + Fast transmission gearbox have long become the well recognized power solutions for a large number of travel coaches. In Kunming alone, Weichai realized an annual growth rate of 300% this year.
In the school bus engine market, Weichai is a late comer. However, it boasts a wide spectrum of products for school buses, including WP2.3N, WP3N, WP4.1N and WP4.6N series engines. Having been put on trial operation on Dongfeng Yufeng van for just one year, WP2.3N engine officially became the standardized power engine for the third generation Yutong school buses.
Weichai RA428 engine, having been put into service on Ourui, one of Yashang high-end commercial vehicles, and Yutong's T7, is expected to realize mass production in 2020.
With more targeted customers, Weichai has rolled out seven major series engines, including WP3, WP4, WP5, WP6, WP7, WP10, and WP12. Currently, the engine maker is much better positioned than ever before to achieve its internationalization.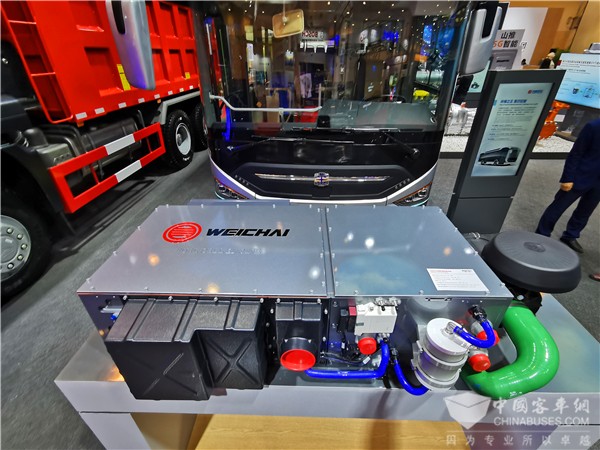 To promote technological innovations, Weichai has set up its R&D centers in Weifang, Shanghai, Jinan, Xi'an, Chicago, Aachen, and Tokyo. In addition, it has set up long-term cooperative ties with a number of well-renowned research institutions, including Germany-based Bosch, Austria-based AVL, Tsinghua University, Stanford University, etc. In earlier half of 2019, Weichai's total investments in R&D approached four billion RMB. In the past decade, its total investments in R&D exceeded 20 billion RMB. Currently, it boasts an R&D team of over 3,400 employees working for four state-level technological innovation centers.
With a continued rising status in the fossil fueled engine market, Weichai has been taking big steps in the new energy sector. In June this year, Tan Xuguang, president of Weichai, revealed at a conference held by China Hydrogen Industry Alliance, the company will make a total investment of 50 billion RMB in building its new energy production base by 2030, providing all-round solutions for the global market.
Editor:Lucy
Related China Bus News