710 Units Golden Dragon Light Bus Shipped to Egypt for Operation
2019-11-29 Source:www.chinabuses.org
Summarize:Recently, 710 units Light bus manufactured by Golden Dragon were officially boarded the ship bound for Egypt at Xiamen Port After their arrival at the end of 2019, the number of buses & coaches branded with Golden Dragon will exceed 25,000 units
Recently, 710 units Light bus manufactured by Golden Dragon were officially boarded the ship bound for Egypt at Xiamen Port. After their arrival at the end of 2019, the number of buses & coaches branded with Golden Dragon will exceed 25,000 units.
Golden Dragon officially entered Egypt in 2010. Since then, it has been maintaining a fast growing momentum in the country. In 2013, 1,200 units Golden Dragon buses arrived in Egypt for operation. From 2013 to 2015, Golden Dragon's annual export volume exceeded 4,000 units. In 2016, the total number of Golden Dragon buses & coaches in operation exceeded 20,000 units. Currently, 18 different bus models branded with Golden Dragon are working smoothly in the country.
Golden Dragon light bus now plays a predominant role in the transportation market in Egypt, brining much more convenience and travel comforts to local citizens as well as tourists from all over the world.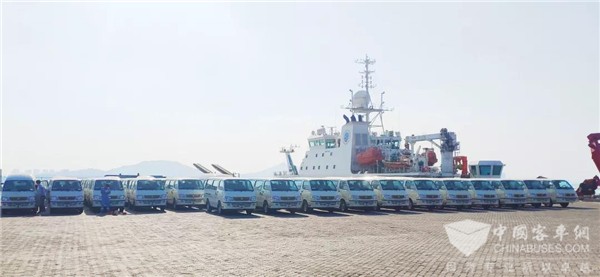 With a fast growing number of Golden Dragon buses & coaches in operation in Egypt, the bus maker has been taking a host of measures to upgrade its after sales network across the whole nation.
Located in the northeast of Africa, Egypt is the third largest economy in the continent. With well developed tourism industry, the country attracts millions of visitors from all over the world each year.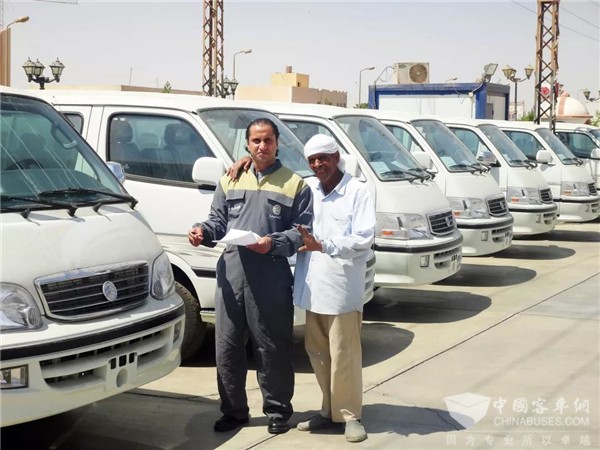 Editor:Mark
Related China Bus News