BYD Secures an Order of 379 Units Electric Buses from Columbia
2019-11-22 Source:www.chinabuses.org
Summarize:On November 14, BYD successfully secured an order of 379 units electric buses from its customer in Columbia Enrique Penalosa, mayor of Bogota, the capital city of Columbia, witnessed the historical moment According to the bus maker, it will deliver all the vehicles in the late half of 2020
On November 14, BYD successfully secured an order of 379 units electric buses from its customer in Columbia. Enrique Penalosa, mayor of Bogota, the capital city of Columbia, witnessed the historical moment. According to the bus maker, it will deliver all the vehicles in the late half of 2020.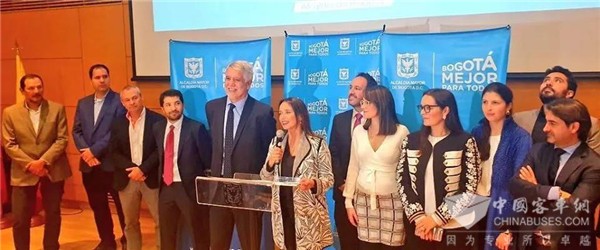 BYD started providing public transportation solutions for its customers in 2012. Since then, it has won a combined order of 450 units electric buses.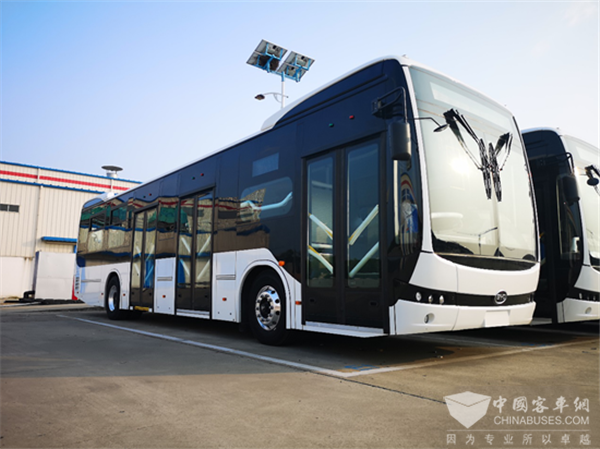 According to Zhang Chunxiang, General Manager of BYD Columbia, BYD will deliver 9-meter and 12-meter electric buses to Columbia next year.
In 2015, BYD 12-meter electric buses were put into operation at El Dorado International Airport in Columbia. BYD 9-meter electric buses have also been in smooth operation in Medellin Electric Corporation for over two years.
Equipped with independently developed batteries, electric motors, electric controllers, BYD electric buses boast a number of customized features for passengers in Columbia, including USB portal for passengers to recharge their electronic devices, wheelchair area, special facilities for the blind and other physically challenged passengers. What is also worth mentioning is the intelligent key system which can remotely control the vehicle's doors. When the vehicle's speed exceeds 3 km/h, the bus' doors cannot be opened.

Editor:Mark
Related China Bus News