Zhongtong New Energy Bus Design Center Rises to State-level Status
2019-11-21 Source:www.chinabuses.org
Summarize:Recently, China's Ministry of Industry and Information Technology (MIIT) officially released a list of State-level Industrial Design Center Zhongtong New Energy Bus Design Center, together with Dongfeng, BAIC, Changcheng, Weichai, Sifang and Huawei are in the list
Recently, China's Ministry of Industry and Information Technology (MIIT) officially released a list of State-level Industrial Design Center. Zhongtong New Energy Bus Design Center, together with Dongfeng, BAIC, Changcheng, Weichai, Sifang and Huawei are in the list.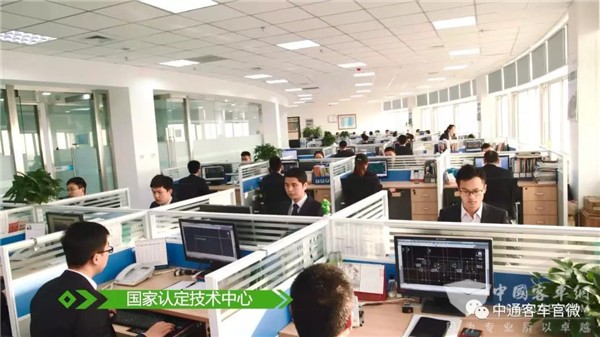 Zhongtong Bus Design Center was established in 2007 and was recognized as Shandong Provincial Industrial Center in 2010. Through its relentless technological innovations in the past years, the bus maker has set up labs, technological centers and post-doctoral research stations.
In recent years, Zhongtong New Energy Bus Design Center has successfully developed a number of energy-efficient and environmentally-friendly buses equipped with Internationally advanced technologies.
In 2015, Zhongtong's sales volume of new energy buses approached 10,000 units, ranking the second place in the market.
Editor:Mark
Related China Bus News