Ankai A5 and A6 Buses Arrive in Xishuangbanna for Operation
2019-11-19 Source:www.chinabuses.org
Summarize:After driving over 2,300 km in three days, a batch of Ankai A5 and A6 buses recently arrived in Jinghong city, Xishuangbanna, ready for serving tourists from all over the world
After driving over 2,300 km in three days, a batch of Ankai A5 and A6 buses recently arrived in Jinghong city, Xishuangbanna, ready for serving tourists from all over the world.
As one of the most popular tourist destinations in China, Xishuangbanna has been taking a number of effective measures in recent years to promote the sound and sustainable development of the local tourist industry.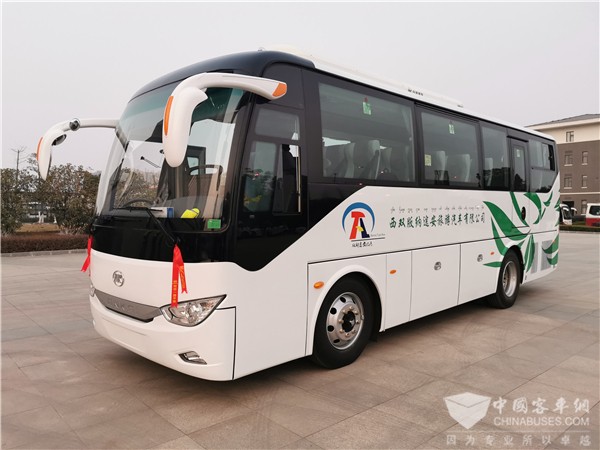 To provide greener, faster and more convenient transportation services to all tourists, the local bus operator, Tu'an Travel has made thorough investigations in the bus market and finally made the decision to introduce Ankai buses.
Considering the local weather conditions, Ankai has introduced extra large serial cooling water tanks and heat dissipation grills at its rear cabin. In addition, more powerful engines are mounted on the vehicles to improve their power performances.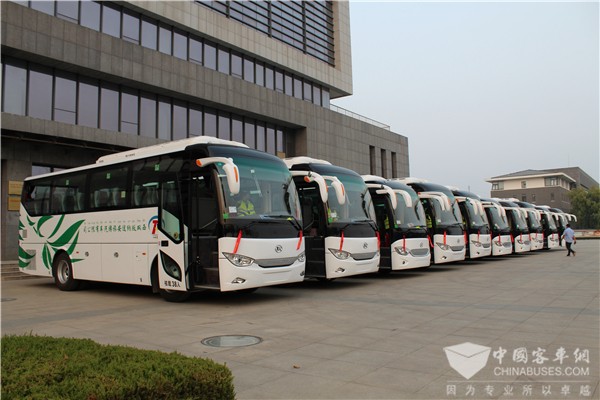 Editor:Lucy
Related China Bus News