110 Units King Long Electric City Buses to Arrive in Chuxiong for Operation
2019-10-28 Source:www.chinabuses.org
Summarize:On October 24, a grand ceremony was held at the production base of King Long to mark the delivery of 110 units King Long electric city buses to their customer in Chuxiong, Yunnan province After their arrival in Chuxiong, the number of new energy buses in the city will rise to 72% of the total number of buses working there
On October 24, a grand ceremony was held at the production base of King Long to mark the delivery of 110 units of King Long electric city buses to their customer in Chuxiong, Yunnan province. After their arrival in Chuxiong, the number of new energy buses in the city will rise to 72% of the total number of buses working there.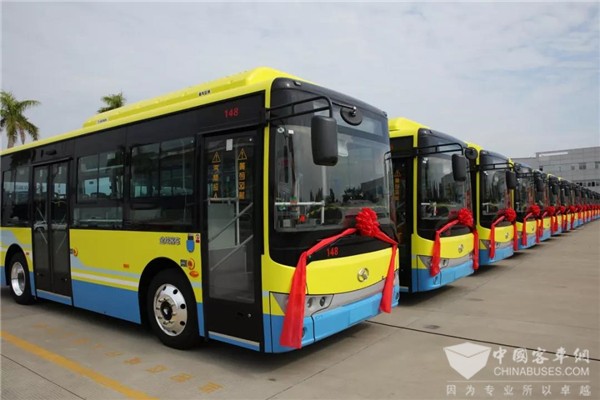 In response to the government's call for combating air pollution, Yunnan provincial government has already made to plans to put 200,000 units of new energy vehicles on the road from 2018 to 2020. Kunming and six other major cities in the province has already been selected as the pilot zone for promoting new energy vehicles.
In October last year, 55 units of King Long electric city buses and 22 units of King Long fossil fueled city buses were put into operation in Chuxiong. So far, they have been working smoothly for over a year, gaining wide recognition among the public.
In fact, King Long entered Chuxiong as early as June 2010 when 20 units of 9-meter city buses were purchased by the city.
Editor:Lucy
Related China Bus News