GK Drive Exhibiting at 2019 Busworld Europe
2019-10-19 Source:www.chinabuses.org
Summarize:18 10 2019 Today Busworld Europe officially kicked off in Brussels, Belgium GK Drive Systems brought to the show its bestselling products in his version with complete suspension system
18/10/2019. Today Busworld Europe officially kicked off in Brussels, Belgium. GK Drive Systems brought to the show its bestselling products in his version with complete suspension system.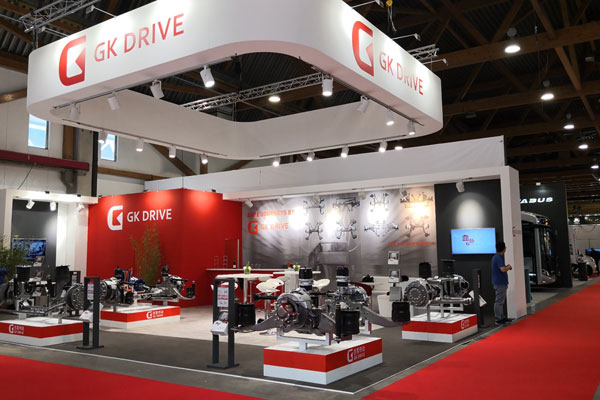 On the first day of the exhibition, many visitors showed great interest in the GK's axles solutions for low-floor city buses, in particular, our maintenance-free wheel hub technology and double reduction gears set.
GK BFA81R front axle and BRA132DC90 portal driven axles are suitable for low-floor city buses from 12m to 18m length.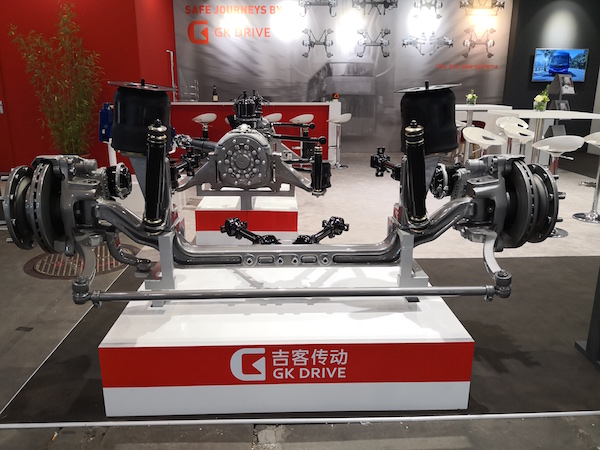 Front Axle BFA81R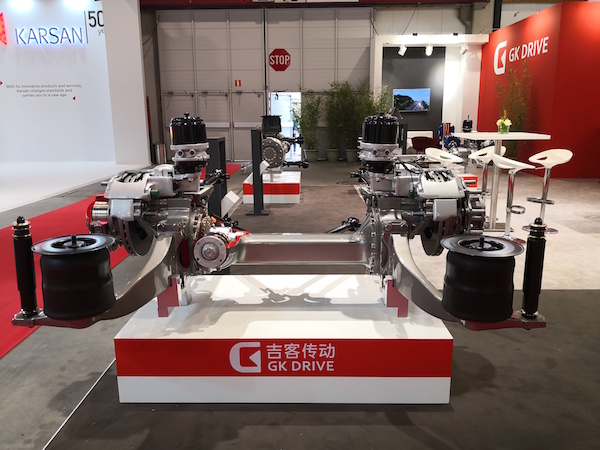 Drive Axle BRA132DC90
GK independent front axle BFA50I and driving axle BRA81DC80 have been designed to be installed into medium low-floor city buses from 7 to 9m length.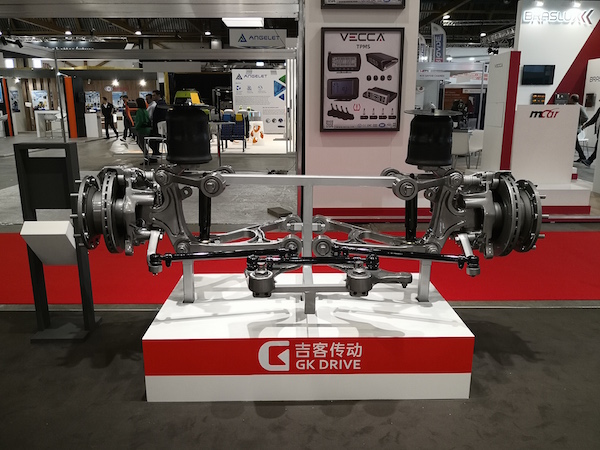 Independent front Axle BFA50I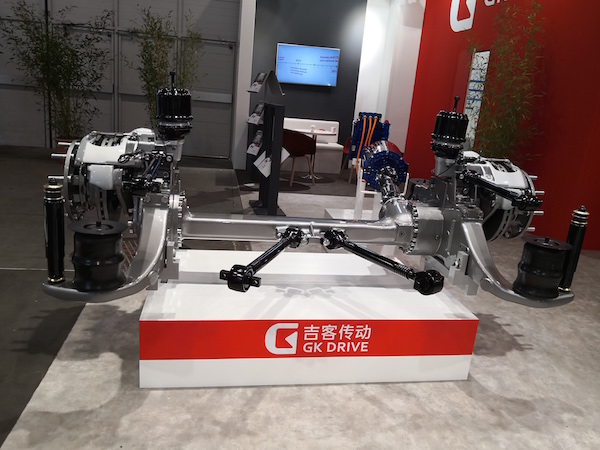 Drive Axle BRA81DC80
GK maintenance-free wheel hub technology can help bus operators cut their service costs significantly. The double reduction gears system improves the durability of the axles by sharing the torque between two reduction stages.
As GK Drive System teamed up recently with worldwide renowned Dana Group, we are showcasing a TM4 electric motor, from the SUMO LD range, which has been connected to our BRADC81DC80. The complete system includes a Dana-Spice propeller shaft and the motor's inverter. Dana Group and GK Drive system are both focusing on new future of the e-mobility public transport solutions. Currently, almost the total of GK low-floor axles production in China is for e-buses application only.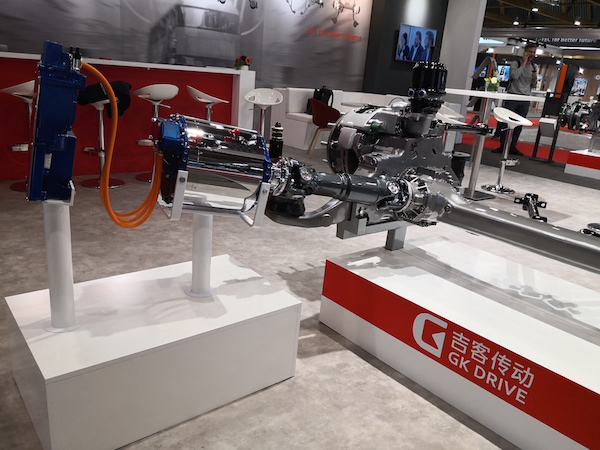 Drive Axle BRA81DC80+TM4 Motor
GK Drive system specialized in designing and manufacturing low floor and low entrance axles for the city buses industry. Having served renowned bus makers around the world for many years, GK Drive has earned a solid reputation among its customers from both domestic and overseas applications. Currently, GK axles are mounted on low floor city buses operating in big cities like Beijing, Shanghai, Chengdu, Nanjing, Shenzhen, Zhuhai, Zhuzhou, etc. Abroad GK Drive products are present in different countries like Russia, Italy, South Korea, Canada, and New Zealand.
We warmly welcome you to visit our booth (n.102d) in Hall1 at the Busworld show in Brussels Expo!!!
Editor:Ida
Related China Bus News