CRRC Electric Attends 2019 Busworld Europe
2019-10-19 Source:www.chinabuses.org
Summarize:On October 18, 2019 Busworld Europe, the most influential bus exhibition in the world, officially kicked off in Brussels, the capital city of Belgium CRRC Electric Vehicle Co , Ltd (hereafter referred to as CRRC Electric) officially released its second generation SAN BUS KING 2 0
On October 18, 2019 Busworld Europe, the most influential bus exhibition in the world, officially kicked off in Brussels, the capital city of Belgium. CRRC Electric Vehicle Co., Ltd. (hereafter referred to as CRRC Electric) officially released its second generation SAN BUS KING 2.0.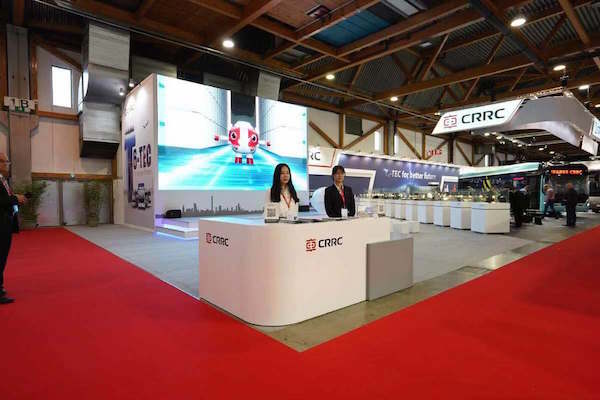 SAN BUS KING 1.0 made its debut in Germany and was an immediate success. The new generation SAN BUS KING 2.0, equipped with intelligent batteries and 360 intelligent driving system.
Jointly developed by China and Hungary, SAN BUS KING 2.0boasts state-of-art technologies developed by CRRC Electric and is assembled in Hungary. The new bus is set to usher in a brand new era for the public transportation market in Hungary and Europe.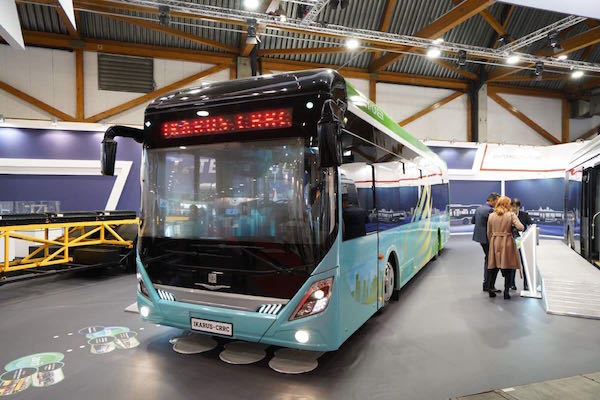 Batteries are often considered as the "heart" of electric vehicles. Thus, battery management system plays an essential role in ensuring the smooth operation of electric vehicles. SAN BUS KING 2.0, equipped with the latest battery management system. With super sensitive sensors, the system constantly monitors the operation of the batteries and collects the real-time data.
At CRRC Electric's exhibition booth in Brussels, many visitors showed keen interest in the company's new products on display. "our first generation of battery management systems was put into service during 2008 Beijing Olympic Games. Later, the system was put on hybrid vehicles for operation. Statistics of years' of testing and operation suggest that the system is able to help vehicles cut energy consumption by 20%-30%. In addition, batteries have lost their weight by 10% and battery system has improved their durability by 8%-10%," said Wang Wei, the Chief Engineer of CRRC Electric.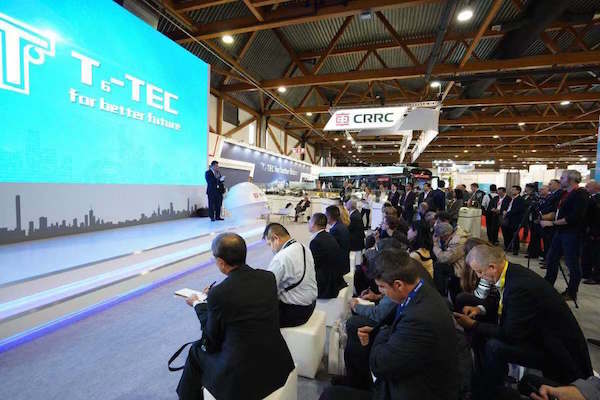 "CRRC Electric's battery management system achieves a high level of intelligence and constantly monitors the safety and reliability of each battery unit," revealed Wang Kunjun, Vice Director of CRRC Electric's Technological Center.
CRRC Electric's battery management system takes full considerations of electric cores, battery systems, and vehicles' operation and offers corresponding protective measures.
First, its battery heat management technology, like an air-conditioner, creates an ideal working environment for batteries through automatic heating and cooling procedures. Second, its intelligent management technologies ensure the operation of batteries are constantly monitored. Once the batteries reach abnormal temperatures and voltage levels, the power will be cut off automatically. Third, its battery durability prediction technology makes it possible to accurately predict the life expectancy of batteries based on the real-time operation data. Thanks to this new technology, all the potential risks can be avoided.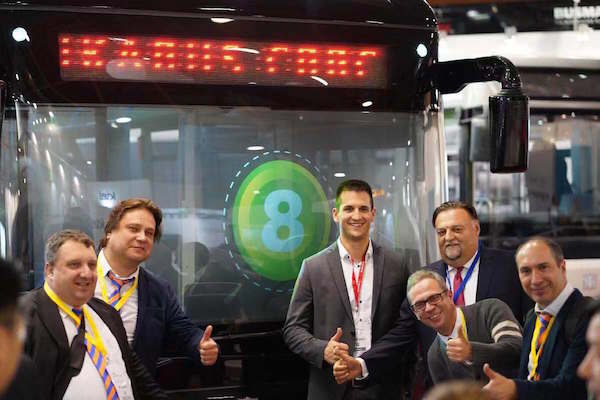 The 360 intelligent driving system on SAN BUS KING 2.0 is another highlight. By introducing a host of advanced technologies, the system significantly improves the safety standards of electric buses, leaving no operation area unattended.
Thanks to the new driving system, electric buses achieve self-protection capacity, including PCW/FCW and ECA. In case of emergencies, ECA technology enables vehicles to make the right decision. In addition, PCW/FCW technology makes vehicles more vigilant and helps them keep a safe distance on the road.
The passenger cabin, battery cabin and electric cabin are compartmented, fully insulating heat and preventing the fast spread of fire and toxic gas. When emergency occurs, the automatic emergency-dealing system will automatically open the vehicle's windows for passengers to escape within three minutes.
Adopting a stainless steel body structure, SAN BUS KING 2.0 has also successfully lost weight by 400 kg, helping the vehicle to save electricity by 0.8-1 kWh for every 100 km.
As one of the leading players in the global electric bus industry, CRRC Electric has blazed a new trail and earned a solid reputation in the world bus market.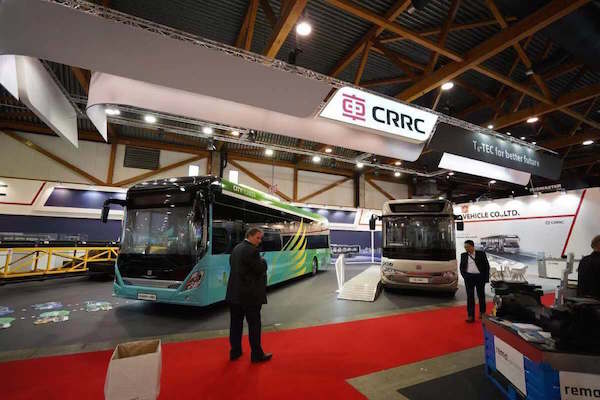 In 2014, the company's hybrid buses served FIFA World Cup in Brazil.
In 2016, its super-capacitor trolley buses started operation in Austria; in the same year, CRRC Electric launched a series of cooperation with a Canadian enterprise to develop fuel cell vehicles;
In 2017, the bus maker held a press conference in Paris and launched the trial operation of electric bus in the city; also in the same year, CRRC Electric delivered electric buses to Belarus for operation, deepening the friendship between the two countries; CRRC Electric buses started operation in Italy; the electric buses made by CRRC Electric replaced the fossil fuel powered city buses in Aukland, Zealand; CRRC Electric bus demonstration project was officially launched in Malaysia;
In 2018, CRRC Electric's buses started operation in Hungary, further promoting the commercialization of new energy vehicles in Europe.
Editor:Mark
Related China Bus News