30 Units Zhongtong Fuel Cell Buses Start Operation in Liaocheng
2019-08-30 Source:www.chinabuses.org
Summarize:On August 24, 30 units Zhongtong new generation fuel cell buses officially started operation in Liaocheng, Shandon
On August 24, 30 units Zhongtong new generation fuel cell buses officially started operation in Liaocheng, Shandong province.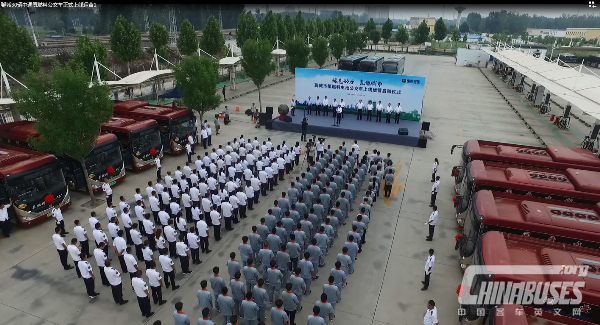 In 2014, Zhongtong officially started developing fuel cell buses. By cooperating closely with a number of research institutions, the bus maker has successfully developed a wide spectrum of fuel cell vehicles for passenger transportation, urban public transportation and logistic services. Moreover, it has already mastered a number of key technologies essential for manufacturing fuel cell vehicles.
To promote the development of hydrogen industry, Zhongtong has been closely with Weichai, another major player in Shandong's heavy industry. The two parties have been developing key technologies for fuel cell vehicles and other new energy vehicles.
In recent years, Shandong province has been making relentless efforts to develop new energy vehicles and speed up the fossil fuel powered vehicle replacement, aiming to build greener cities across the whole province and realize more sustainable development.
Editor:Lucy
Related China Bus News