King Long Delivers 9 Units Longwin II XMQ6127 Buses to Sri Lanka for Operation
2019-07-16 Source:www.chinabuses.org
Summarize:On June 27, King Long successfully delivered nine units Longwin II XMQ6127 buses to its customer in Sri Lanka Ranil Wickremesinghe, premier of Sri Lanka, attended the handover ceremony and cut the red ribbons to celebrate the arrival of the bus fleet
On June 27, King Long successfully delivered nine units Longwin II XMQ6127 buses to its customer in Sri Lanka. Ranil Wickremesinghe, premier of Sri Lanka, attended the handover ceremony and cut the red ribbons to celebrate the arrival of the bus fleet.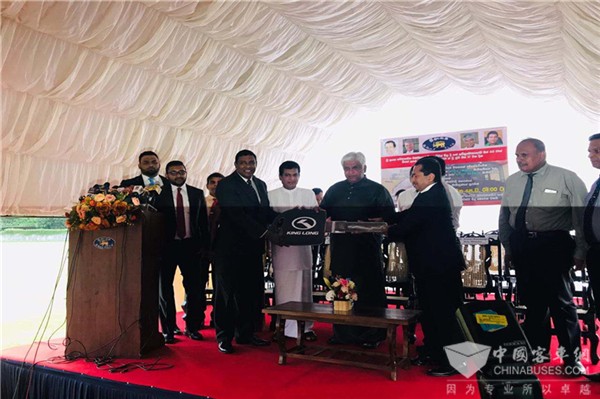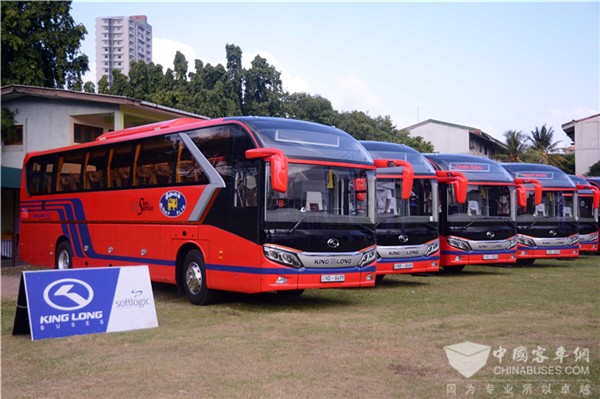 Built on the huge success of Longwin I, Longwin II XMQ6117CY possesses more customized features and is coated in red color. Their arrival will greatly improve the travel experience for the local citizens.
In recent years, Sri Lanka government has been taking a number of measures to improve the country's public transport networks. By introducing King Long buses, the local bus operator aims to greatly improve its services to passengers.
In 2012, King Long officially entered Sri Lanka by exporting XMQ6117Y and XMQ6900Y buses to the country. Currently, 130 units King Long buses are operating smoothly, helping the bus maker earn a solid reputation in the local market.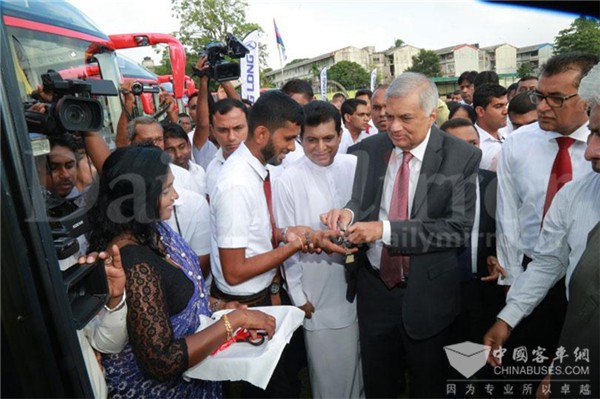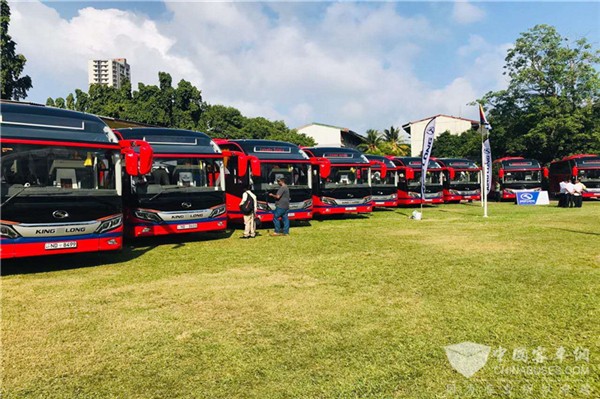 Editor:Lucy
Related China Bus News