Malaysian Democratic Action Party Visits CRRC Electric
2019-07-01 Source:www.chinabuses.org
Summarize:On June 26, Malaysian Democratic Action Party led by Lin Jixiang visited CRRC Electric During the visit, the visitors went to the company's Assembly Workshop and were greatly impressed by its diversified products and advanced manufacturing technologies They also went on board, taking a closer look at the vehicle's interior
On June 26, Malaysian Democratic Action Party led by Lin Jixiang visited CRRC Electric. During the visit, the visitors went to the company's Assembly Workshop and were greatly impressed by its diversified products and advanced manufacturing technologies. They also went on board, taking a closer look at the vehicle's interior.
Mr. Lin pointed out that Malaysia is making great efforts to promote new energy buses and is hoping to work more closely with CRRC Electric.
Currently, CRRC Electric enjoys great popularity in Malaysia. In January 2018, CRRC Electric exported T power to the country. In December, its subsidiary Zhejiang CRRC Electric revealed its 10.6-meter electric bus in Malaysia, helping the country build its green public transport networks.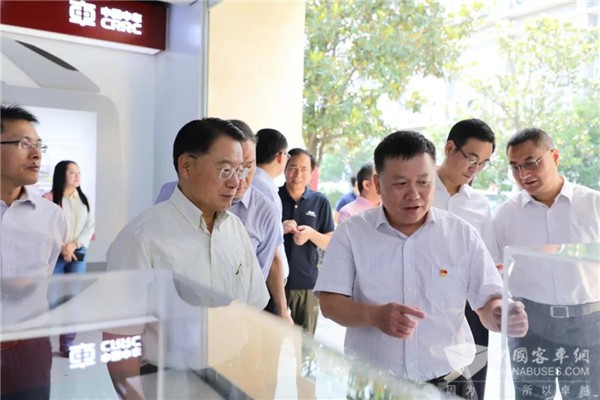 Editor:Lucy
Related China Bus News