Zhongtong Delivers an Impressive Performance in First Half of 2019
2019-06-27 Source:www.chinabuses.org
Summarize:From January to June this year, despite many uncertainties and cutthroat competition, Zhongtong delivered an except
From January to June this year, despite many uncertainties and cutthroat competition, Zhongtong delivered an exceptionally impressive performance.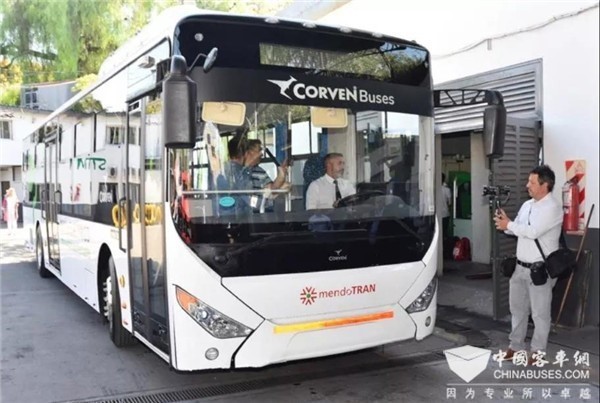 From January to May, Zhongtong sold 2,683 units new energy buses measuring six-meters in length and above, up by 47.3% year on year. With a market share reaching 11.8%, it ranked the third place in the new energy bus market.
In March, 88 units Zhongtong electric buses arrived in Songyuan, Jilin province for operation; in the same month, 80 units Zhongtong electric buses were put into operation in Here, Shandong province; in May, 140 units 8.5-meter Zhongtong electric buses were delivered to Beijing Public Transport Group. Soon, 120 units Zhongtong electric buses will go off the production line and be delivered to Heze for operation.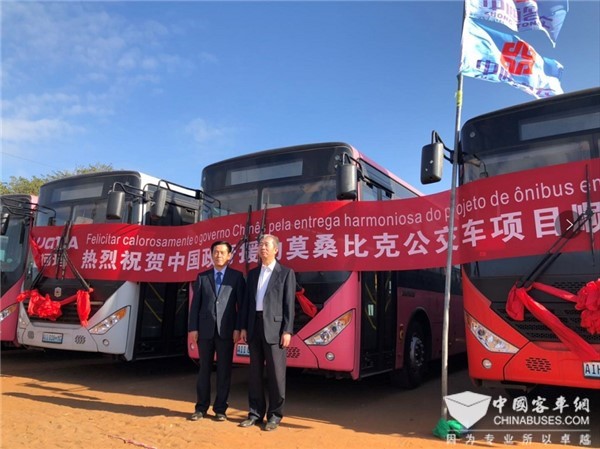 Apart from the urban public transport market, Zhongtong made substantial progress in the tourist transportation markets in scenic areas and passenger transportation markets in rural areas. In 2019, Zhongtong electric buses entered Wutaishan, the Three Gorges, Yandangshan, Nishan, etc. In addition, 30 units Zhongtong electric buses were put into service in Shaanxi province, serving rural passengers.
In February this year, Zhongtong 2nd Technology Conference was held, aiming to further strengthen its effort to make technological innovations. At the 13th China Buses Influences jointly held by chinabuses.com and China Civil Engineering Society Urban Public Transportation Branch, Zhongtong bus won School Bus Star Award and Recommended New Energy Bus Award.
According to Li Shupeng, president of Zhongtong, the bus maker will further diversify its product line, improve the quality of its produces and after-sales services and strengthen its overall competitiveness.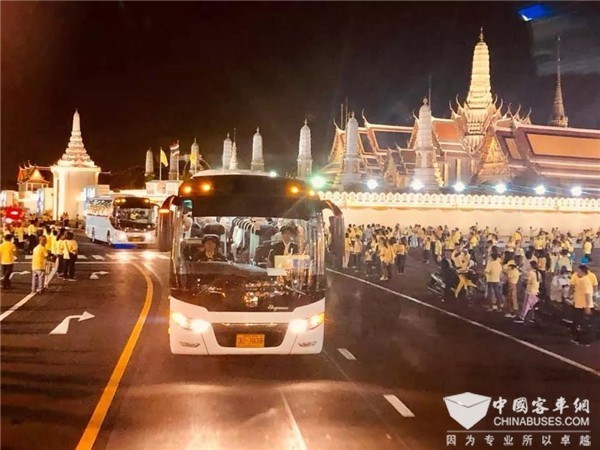 In the overseas market, Zhongtong has been focusing on developing the high-end market and marketing new energy buses & coaches. Apart from Africa, Southeast Asia, Saudi Arabia, etc., it has further deepened its cooperation with Israel, South Korea, Russia, etc. On March 7, the first electric bus route in Argentina with Zhongtong buses officially opened. In South Korea, Zhongtong mainly had 10-meters and above electric buses in operation. In Saudi Arabia, over 100 units Zhongtong Shijia coaches mainly serve the high-end passenger transportation market. Zhongtong LCK6127H sold 122 units to Europe in the first half of 2019, reaching a new record high. At Thai King Coronation Ceremony in early May this year, Zhongtong buses served many distinguished guests. In addition, Zhongtong delivered 100 units buses to Mozambique as a part of Chinese aid program to the country. It also made breakthroughs in the long-distance passenger transportation market in Guatemala and Congo.
In 2016, Zhongtong officially launched Lvdun Initiative, aiming to screening safety problems with Zhongtong new energy buses. So far, the initiative has covered almost 50,000 units Zhongtong buses, fully ensuring their smooth operation and gaining universal recognition from customers.
Editor:
Related China Bus News