Ankai Launches Ankai School Bus Children Care Program
2019-06-18 Source:www.chinabuses.org
Summarize:On June 14, Ankai officially launched Ankai School Bus Children Care Program On the same day, it visited Jinniu Primary School in Lujiang county, Hefei, Anhui, bringing school bags, stationaries, books to the children there By working closely with Lujiang Xingmeng School Bus Service Co , Ltd , Ankai also carried out a series of activities to educate children about traffic safety
On June 14, Ankai officially launched Ankai School Bus Children Care Program. On the same day, it visited Jinniu Primary School in Lujiang county, Hefei, Anhui, bringing school bags, stationaries, books to the children there. By working closely with Lujiang Xingmeng School Bus Service Co., Ltd., Ankai also carried out a series of activities to educate children about traffic safety.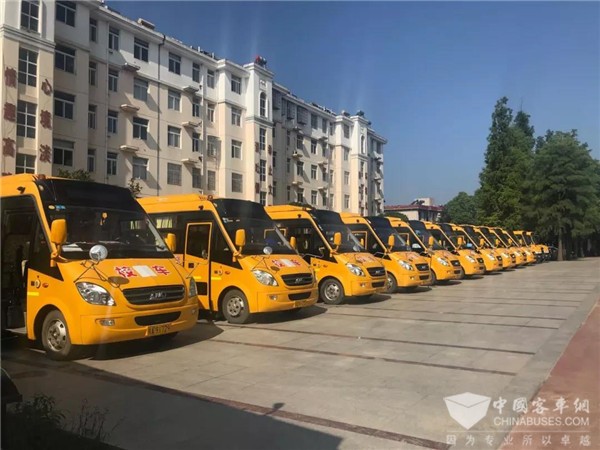 As many parents choose to leave their hometown and work in other cities, many school children in Jinniu Primary School are left behind with their grandparents or their relatives. Ankai School Bus Children Care Program aims to bring love and care to all the students. In addition, it donated a small library to Jinniu Primary School, hoping students can have opportunities to read more books while studying in school.
To further raise students' safety awareness and develop their skills in protecting themselves, Ankai also held Safety Lectures on the playground. After the lectures, students are more prepared to use safety hammers, fire extinguishers and emergency kits on school buses.
According to Ankai, it has held Ankai School Bus Children Care Program for seven consecutive years.
Editor:Ida
Related China Bus News