Foton AUV Continues to Solidify its Position in the New Energy Bus Market
2019-06-17 Source:www.chinabuses.org
Summarize:From January to May, Foton AUV sold 3,675 units new energy buses, up by over 200% year on year At the same time, it ranked the second place in China's new energy bus market
From January to May, Foton AUV sold 3,675 units new energy buses, up by over 200% year on year. At the same time, it ranked the second place in China's new energy bus market.
Despite a host of challenges, Foton AUV has rolled out a number of measures to better serve its customers. Currently, with nearly 5,000 service stations across China, it is able to provide timely services for its customers 24/7.
Thanks to the fast growing sales of new energy buses, Foton AUV has set up New Energy Bus Service Teams and provides its customers with one-stop services, making sure all its vehicles are running smoothly. In the meantime, Foton AUV has been closely working with its battery suppliers, power system suppliers and other business partners to provide more integrated services for its customers.
At its service stations, Foton AUV has introduced the latest trouble-shooting devices and built up professional after-sales service teams, making sure that customers' needs and concerns are addressed immediately.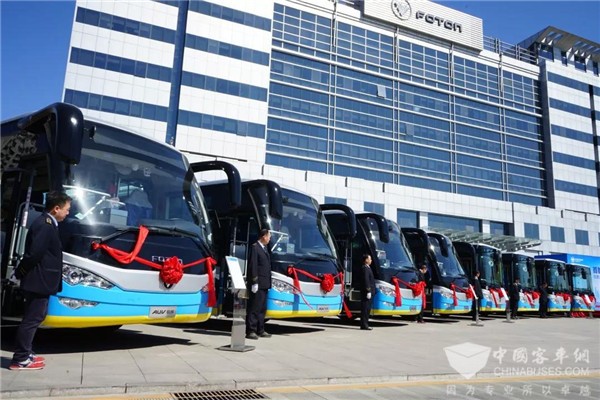 Editor:Ida
Related China Bus News