BYD Customized Electric Bus Hit the Roads in Japan
2019-05-23 Source:www.chinabuses.org
Summarize:On May 18, a grand ceremony was held at Oze National Park in Japan to mark the official entry of BYD customized electric bus J6 into Japanese market
On May 18, a grand ceremony was held at Oze National Park in Japan to mark the official entry of BYD customized electric bus J6 into Japanese market.
Renowned for its natural beauty, Oze National Park forbids any polluting vehicles from getting inside. Thanks to its zero emission standards, BYD electric bus has gained the privilege to serve tourists inside the park. Considering the road conditions and a growing ageing population, BYD developed a more customized J6 electric bus. Measuring 6.99 meters in length, 2.06 meters in width and 3.1 meters in height, the new bus is more agile and has a low-floor access. In addition, with a more competitive price, BYD J6 is able to drive 200 kilometers continuously.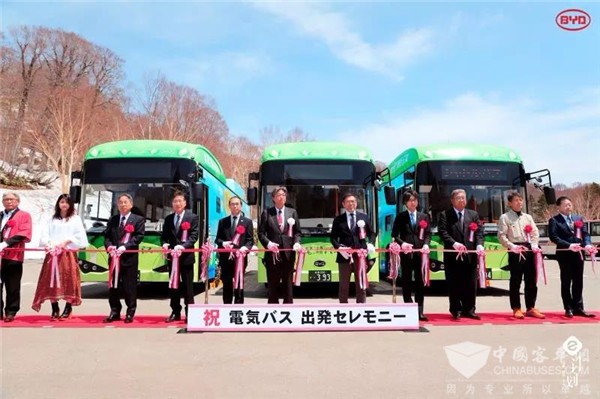 To meet varied requirements in both urban and suburban areas, BYD J6 also has three different models available for its customers.
According to BYD, the company has so far delivered four batches of electric buses to its customers in Japan. On February 23, 2015, BYD exported five units electric buses K9 to its customer in Kyoto in Japan. Currently, there is one BYD electric buses among every three electric buses operating in Japan and BYD is the first electric bus brand in Japan. BYD electric buses, ranging from K9, K7, to J6, have made their presence in various parts across the country. They are widely used for urban public transportation, tourist transportation at ports and inside scenic areas. In Kyoto alone, BYD electric bus fleet now boasts a combined mileage of over 500,000 kilometers, helps the city cut the carbon dioxide emissions by 600,000 tons and allows its customer to save operation costs by eight million Yen.
In the next five years, BYD is aiming to increase its sales of electric buses to 1,000 units.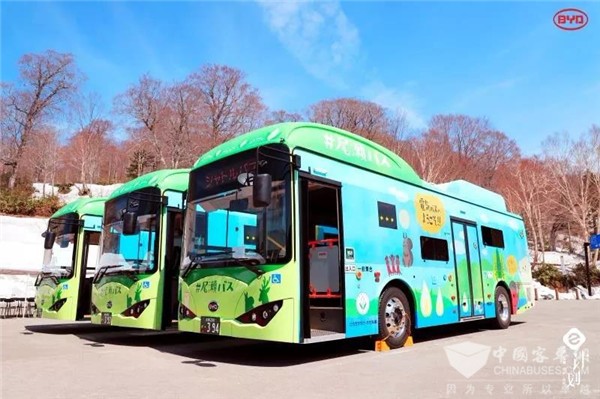 Editor:Mark
Related China Bus News