Ankai Self-driving Bus Drives Across Grand Canyon Glass Bridge
2019-04-30 Source:www.chinabuses.org
Summarize:On April 24, Ankai self-driving bus successfully completed a task of driving across the Grand Canyon Glass Bridge in Zhangjiajie, Hunan
On April 24, Ankai self-driving bus successfully completed a task of driving across the Grand Canyon Glass Bridge in Zhangjiajie, Hunan.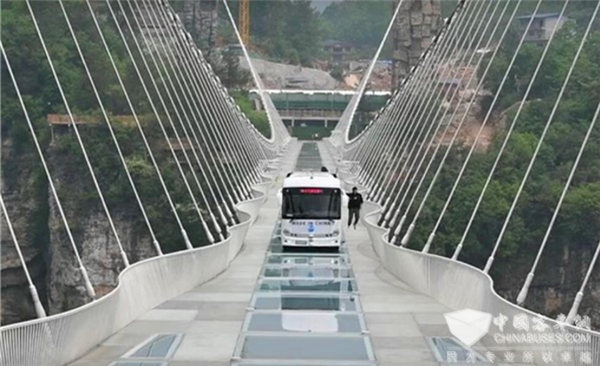 Measuring 2.4 meters in length, Ankai self-driving bus drove through the glass bridge which is only 3 meters wide. Equipped with laser radar, mini-meter wave radar, cameras, GPS aerials, the vehicle is able to drive on the road with higher accuracy and higher reliability. Capable of detecting pedestrians and other vehicles, avoiding other vehicles and making slowdowns, changing lanes, and making automatic stops, Ankai self-driving bus can easily move around and provide transportation services for tourists at the Grand Canyon.
According to the authorities, the Grand Canyon will open its first self-driving bus route soon, marking a new milestone in the commercialization of self-driving vehicles. Able to load 25 passengers at most, Ankai self-driving bus can drive at a maximum speed of 40 km/h and can drive 150 km continuously.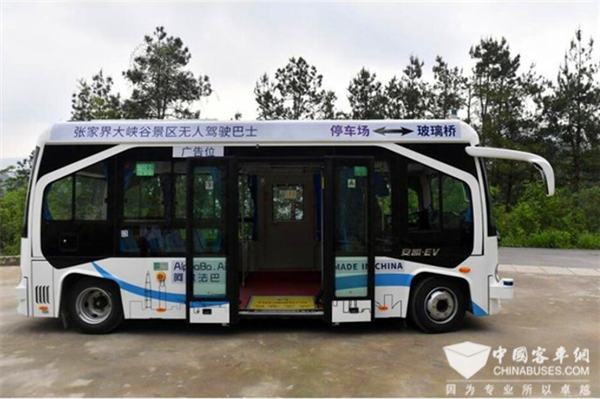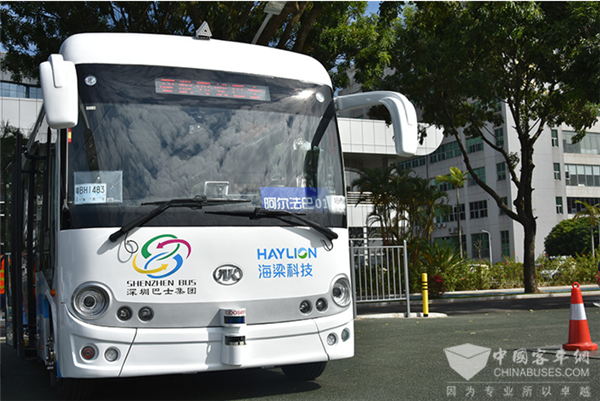 Editor:
Related China Bus News