Ankai Successfully Served Boao Asia Forum
2019-04-03 Source:www.chinabuses.org
Summarize:On March 29, 2019 Boao Asia Forum officially closed its curtain During the four-day event, over 2,000 participants from the political and business fields as well as think tanks of over 60 countries and regions attended the forum
On March 29, 2019 Boao Asia Forum officially closed its curtain. During the four-day event, over 2,000 participants from the political and business fields as well as think tanks of over 60 countries and regions attended the forum.
Ankai buses, once again, were designated as the official carriers to provide transportation services for participants.
With more streamlined body structure and an awe-inspiring appearance, Ankai bus is synonymous with luxury and comfort.
Having served a number of high-profile events, including V-day Parade and G20 Summit, Ankai bus has received wide acclaims across the world.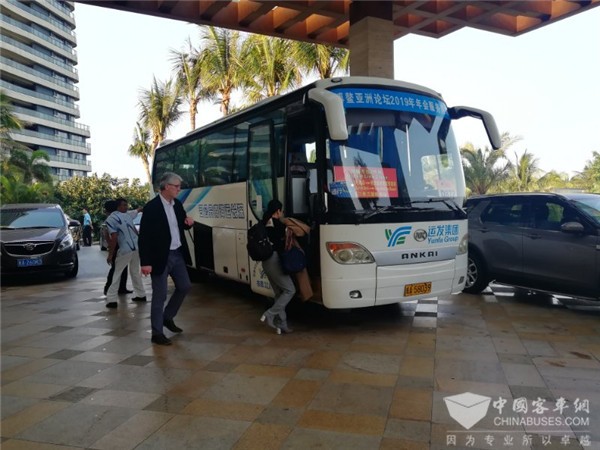 Editor:Mark
Related China Bus News