Golden Dragon Launched Campaigns in Israel to Promote Clean Energy Buses
2019-03-19 Source:www.chinabuses.org
Summarize:On March 10, Golden Dragon and its cooperative partner Blilious Group in Israel jointly launched a campaign to promote its clean energy buses in the country Several clean energy buses made by Golden Dragon were put on display, including two units 12-meter electric city buses, two units 12-meter natural gas powered city buses and one unit 6-meter self-driving electric bus
On March 10, Golden Dragon and its cooperative partner Blilious Group in Israel jointly launched a campaign to promote its clean energy buses in the country. Several clean energy buses made by Golden Dragon were put on display, including two units 12-meter electric city buses, two units 12-meter natural gas powered city buses and one unit 6-meter self-driving electric bus.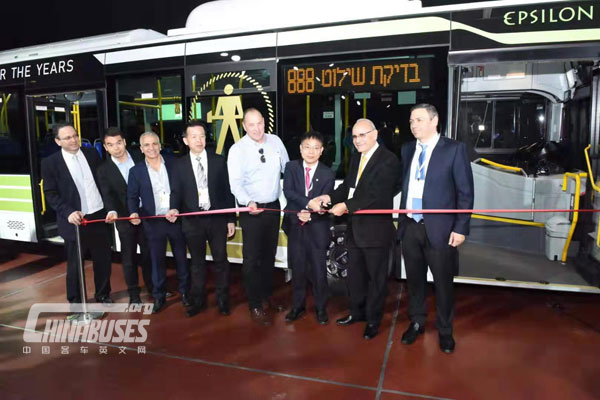 All the five buses are particularly designed to suit the special demands and operation conditions in Israel. The natural gas powered bus made by Golden Dragon has already won major orders from Kavim and Metropline, two bus operators in the country. Golden Dragon electric city bus, equipped with the latest high-performance batteries, further increases its continuous driving distance. By cooperating with Israel-based Merkavim and Haargaz, two major players in the country's automobile industry, Golden Dragon aims to provide cleaner and more quiet travel services for local citizens.
As the first Autonomous Driving vehicle in the Israel so far, Golden Dragon ASTAR Autonomous Driving electric bus accomplished a test at a sealed loop at Tel Aviv Exhibition Center. The vehicle stood out among all self-driving vehicles at 2018 WAIAC and won the top award. Soon, the vehicle will be put into service on several campuses, at some airports and in some research institutions in Israel.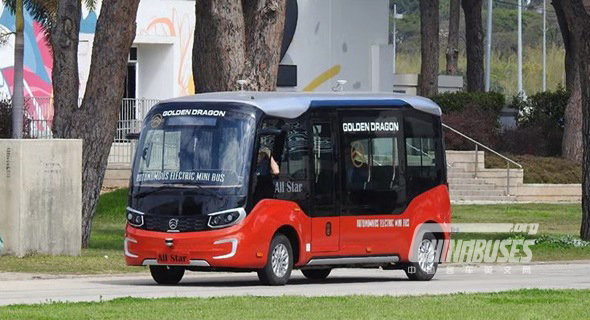 Qiu Zhixiang, President of KLM, Wu Wenbin, President of Golden Dragon, Jiang Yonghui, Overseas Sales Director, together with officials from the Israeli side attended the official launch of the campaign.
"We not only produce new energy buses, but also provide comprehensive and customized transportation solutions. We sincerely hope that we could play a more important role in promoting green transportation in Israel," said Qiu Zhixiang, President of KLM.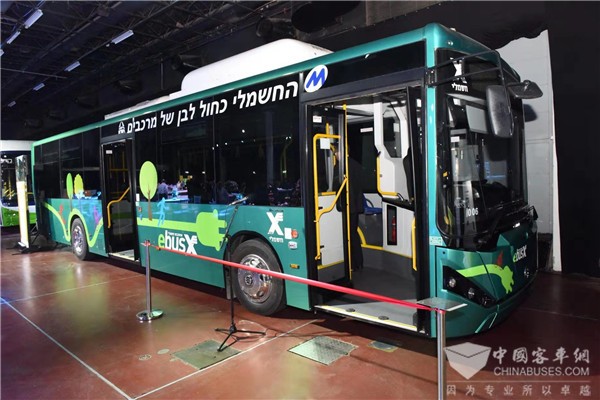 Also at the launching ceremony, a new energy public transport development forum themed with "SAVR THE Date" was held to discuss the future of clean energy buses in Israel and ways to further promote the new means of transportation.
Making its first entry to Israel in 2011, Golden Dragon sold 350 units buses to its customers in Israel in 2018. Currently, over 1,200 units Golden Dragon buses and coaches are working smoothly in the country. As one of the leading player in China's bus industry, Golden Dragon started its overseas expansion in 2003. Since then, it has already established its sales networks in over 100 countries and regions. So far, its sales volume in the international market has exceeded 60,000 units.
Golden Dragon is fully committed to technological innovation and sustainable transportation. The number of Golden Dragon new energy buses in operation across the world has exceeded 15,000 units.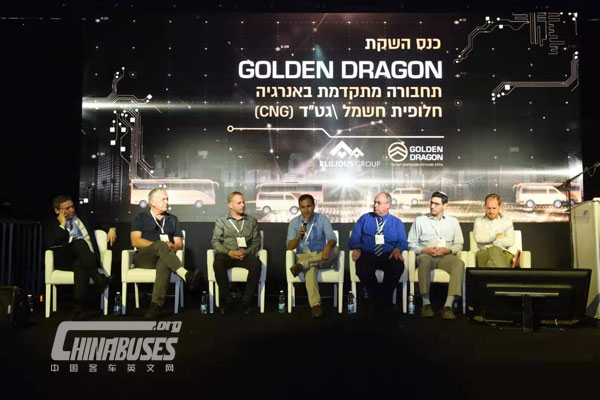 Editor:Isabella
Related China Bus News