Foton AUV New Energy Buses Make Their Debut at China's Two Sessions
2019-03-07 Source:www.chinabuses.org
Summarize:From March 3 to 5, the annual CPC and CPPCC (also known as the Two Sessions) was held in Beijing Eight units electric buses (AUV BJ6120 and BJ6117) made by Foton AUV made their debut during the three-day event Besides, 30 units fossil fueled buses made by Foton AUV were also put into service
From March 3 to 5, the annual CPC and CPPCC (also known as the Two Sessions) was held in Beijing. Eight units electric buses (AUV BJ6120 and BJ6117) made by Foton AUV made their debut during the three-day event. Besides, 30 units fossil fueled buses made by Foton AUV were also put into service.
AUV BJ6120 and BJ6117, both are powered by electricity, are tailor-made for the medium- and long-distance passenger transportation and tourist transportation in the high-end market. Both achieve high safety standards and competitive energy efficiency. So far, new energy buses made by Foton AUV have successfully accomplished their tasks at a number of high-profile events, including 2008 Beijing Olympic Games, G20 Summit, and APEC Summit, etc.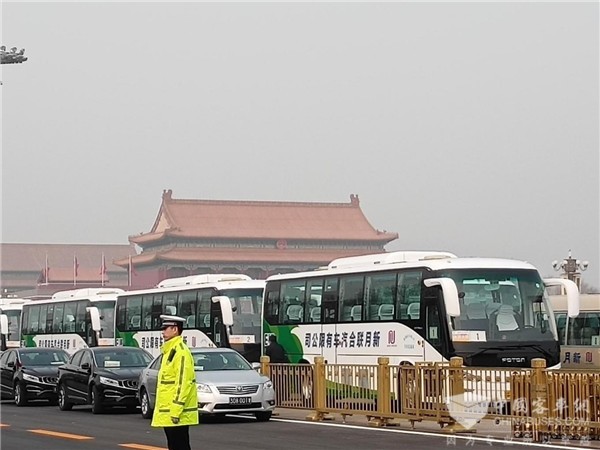 As a leading brand in China's new energy bus industry, Foton AUV has been serving China's annual two sessions since 2005. So far, it has received no complaint from bus operators. The operation of new energy buses sends an important message to the world and marks a new era for new energy buses. "We are closely working with electric engineering sector to promote the commercialization of new energy buses," said Xu Heyi, President of Beijing Automobile Industry Corporation (BAIC).
Established in 2003, Foton AUV is committed to developing and commercializing new energy buses. So far, it has built a fuel cell vehicle production base which is capable of developing and manufacturing a wide spectrum of hydrogen powered buses with unparalleled reliability and energy efficiency.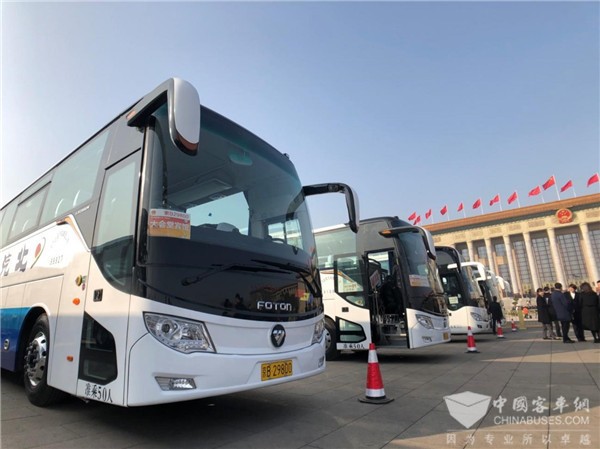 Editor:
Related China Bus News