100 Yutong Electric Buses Arrive in Chile for Operation
2019-01-22 Source:www.chinabuses.org
Summarize:On January 19, 100 units Yutong E12 electric buses were officially put into operation in San Diego, the capital
On January 19, 100 units Yutong E12 electric buses were officially put into operation in Santiago, the capital city of Chile. Gloria Hutt, Chile's Transport & Telecommunication Minister, Chang Hao, Deputy General Manager of Yutong Overseas Marketing, together with a number of other officials witnessed the historical moment.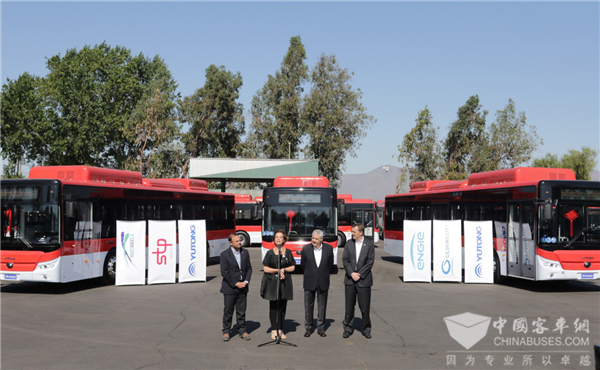 Thanks to 324 kWh electricity in storage and its high energy efficiency, Yutong E12 is able to drive 300 kilometers continuously. With a 150 kw direct current recharging machine, the bus is able to be fully recharged in 2.5 hours. In addition, the vehicle has a number of passenger-friendly features, including low floor access, advanced AC system, USB phone recharging ports, wheelchair area, and alarming button for descending, etc. According to Yutong, the zero-emission buses will help Chile cut carbon emissions by over 9,700 tons each year.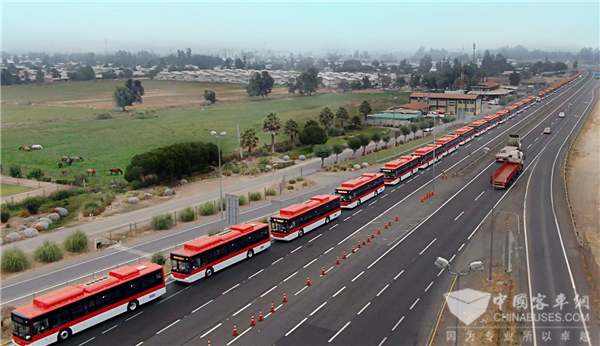 Gloria Hutt, Chile's Transport & Telecommunication Minister, went on board and spoke highly of Yutong electric bus, saying "the vehicle has significantly improved the travel comforts for passengers."
Yutong entered Chile in 2005. In 2012, it was designated as the special carrier for Chile National Football Team. In 2015, Yutong ZK6136 served U17 World Youth Football Cup. So far, the number of Yutong buses in operation in Chile has reached 872 units, including 118 units new energy buses. To better serve the local customers, Yutong has set up seven service stations across Chile. In Latin America, the number of Yutong buses in operation exceeded 21,295 units as of November, 2018.
As the leading player in China's bus industry, Yutong boasts a wide spectrum of bus products with their length ranging from six meters to 18 meters. With an annual sales volume of over 26,000 units new energy buses, Yutong has sold over 110,000 units new energy buses. Having obtained entry permit from a number of countries across the globe, it has established a solid presence in France, Iceland, Bulgaria, Denmark, Singapore, Australia, Columbia, Argentina, New Zealand, etc. In 2017, Yutong won Busworld Award 2017 (Ecology Label), fully demonstrating its impressive achievements in this promising field.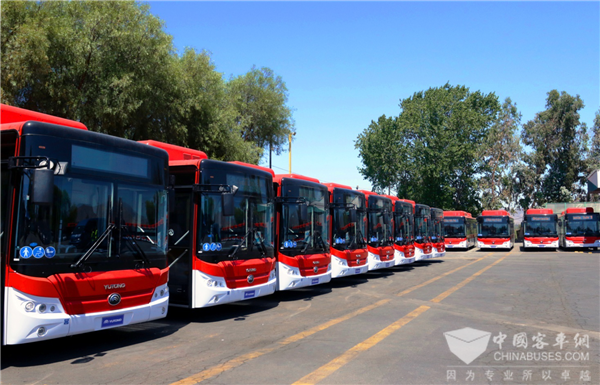 Editor:
Related China Bus News