Higer Celebrates its 20th Anniversary
2018-12-25 Source:www.chinabuses.org
Summarize:2018 marks the 20th anniversary of Higer's establishment In just two decades, Higer has grown into one of the leading bus brands in China with a formidable presence in the global market
2018 marks the 20th anniversary of Higer's establishment. In just two decades, Higer has grown into one of the leading bus brands in China with a formidable presence in the global market.
In late 2000, Higer successfully and independently developed its first generation bus 6791 measuring 8-meters in length. With revolutionary design, the bus sold over 5,000 units in 2001. This is only one of the many blockbuster buses developed by Higer in the past two decades, which feature a relentless effort in innovation.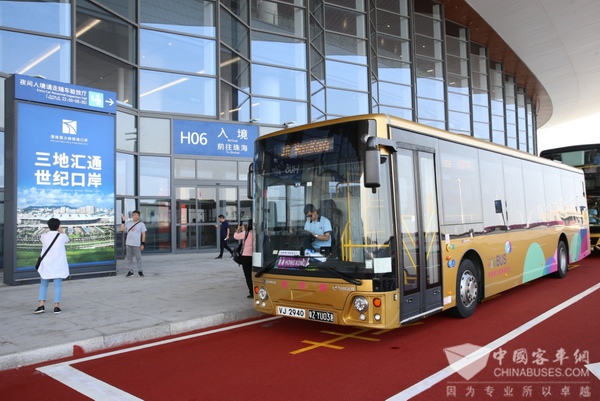 As a pioneering bus maker in China, Higer has made its mark in a number of areas, such as developing disc braking technologies, introducing brand new lamps, equipping its buses with large horse-power fuel-saving engines and CAN, setting up the first Customer Call Center in China's bus market, developing intelligent bus operation system G-BOS.
In just two decades, Higer's accumulated sales volume has reached over 300,000 units. Also, the bus maker has successfully made its way to over 100 countries and regions across the globe with its accumulated export volume reaching 40,000 units.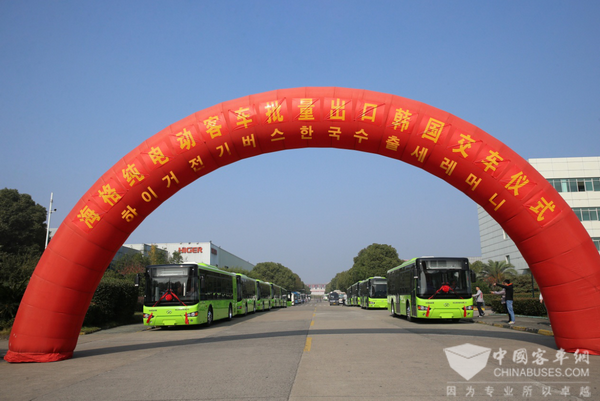 In 2006, Higer officially joined hands with Scania. Since then, Higer has significantly improved its overall competitiveness in the global bus market. Currently, Scania Higer buses are synonymous with luxury. Also on October 24, Scania Higer buses started operation on Hong Kong-Zhuhai-Macau Bridge, providing more comfortable and more convenient transportation services for passengers.
In the emerging new energy vehicle market, Higer has been playing a pivotal role in China. Boasting a formidable talent pool, it has successfully set up a comprehensive R&D mechanism for developing new energy buses and coaches. Soon, Higer New Energy Testing Center, which was built with a total investment of 157 million RMB, will be put into operation, further strengthening the brand's R&D capacity. More impressively, Higer new energy buses & coaches have been in smooth operation in a number of cities both at home and abroad, providing greener transportation services for passengers across the globe.
In 2006, Higer developed its first generation fuel cell bus; in 2008, its second generation fuel cell bus was born, which was immediately put into service for Beijing Olympic Games; in 2010, Higer's third generation fuel cell bus made its way to Singapore; currently, Higer's fourth generation fuel cell buses for both urban and inter-city passenger transportation have also realized commercial operation. On some university campuses in Shanghai, these vehicles can drive over 500 kilometers continuously with a maximum speed of 90 km/h. Another astounding achievement made by Higer fuel cell bus is that the vehicle is able to operation smoothly even in -30 degree Celsius.
In the intelligent vehicle field, Higer's 8-meter self-driving electric bus officially gained permission for testing, representing a huge step forward for its commercial operation.
Apart from all these impressive achievements mentioned above, Higer has been holding Bus Safety Lectures across China for many consecutive years. To further enhance its vehicles' safety standards, it rolled out G-BOS Intelligent Operation System in 2010, which immediately gained wide-spread acclaim. Currently, G-BOS can be found on over 140,000 units buses with the number of users exceeding over 2,000.
In recent years, Higer has been actively involved in promoting a low-carbon lifestyle among the public and encouraging more and more people to opt for green public transport. As the end of 2017, the sales volume of Higer new energy buses exceeded 30,000 units, which together helped bus operators save 117 million liters of oil and 260 million Nm3 gas and cut their fuel costs by 1.77 billion RMB. Moreover, these vehicles together have helped cut the CO2 emissions by 810,000 tons and PM emissions by about 100 tons.
On May 28 this year, Higer brought its brand new intelligent buses and coaches at 2018 Beijing Auto Show, including Haibao 2018 mid-coach and low-carbon E10 electric city bus. In this era of new energy vehicles, Higer is set to promoting more harmonious relations among humans, vehicles and environment.
Editor:
Related China Bus News