Nanning Donated Sunlong Buses to Davao City
2018-12-14 Source:www.chinabuses.org
Summarize:On December 6, a grand ceremony for donating Sunlong buses to Davao city, Philippines was held in Nanning Munici
On December 6, a grand ceremony for donating Sunlong buses to Davao city, Philippines was held in Nanning Municipal Government. Zhou Hongbo, mayor of Nanning, with officials from both China and Philippines attended the ceremony.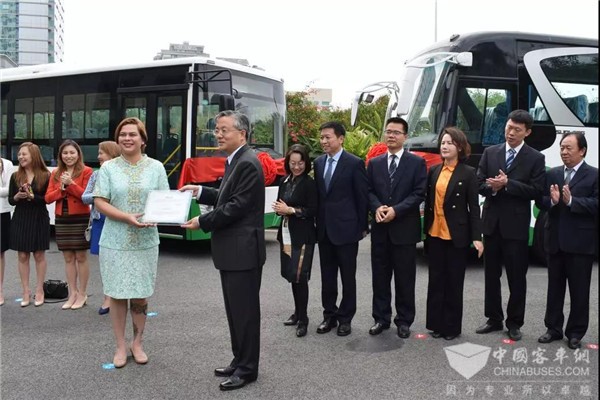 After the handover ceremony, Sarah Duterte, mayor of Davao city, held a talk with Yao guoyuan, Deputy General Manager of Sunlong. She also expressed her appreciation for the advanced manufacturing technologies of Sunlong.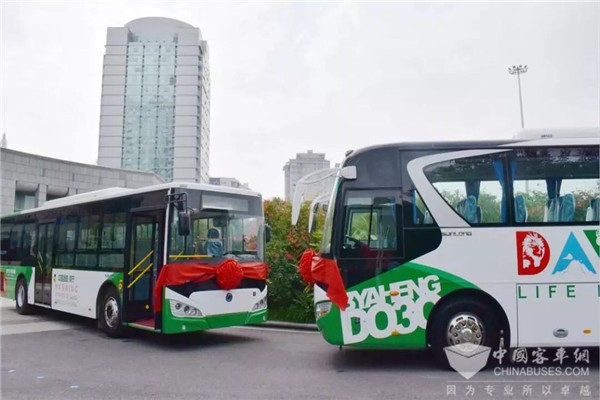 On December 7, a group of visitors from Philippines paid a special visit to Guangxi Sunlong Automobile Manufacturing Co., Ltd. (Hereafter referred to as Guangxi Sunlong), which wholly is owned by Shanghai Shenlong Bus Co., Ltd., Guangxi Sunlong is specialized in developing, manufacturing and selling new energy buses and logistic vehicles. On the back of its parent company, it has made a total investment of three billion RMB for building this production base of new energy vehicles in Nanning. In recent years, it keeps in making huge investments for introducing core technologies, aiming to completing one of China's leading new energy vehicle industrial parks in Nanning and strengthening its business in Southeast Asian.
Davao is the third largest city in Philippines and it is also the hometown of the country's President Mr. Duterte. In 2007, Nanning and Davao officially became sister cities. Since then, the two cities have carried out a number of exchange and cooperation programs.
Editor:
Related China Bus News