CRRC Electric Battery PACK Production Line Reaches a New Intelligence Height
2018-12-12 Source:www.chinabuses.org
Summarize:The completion of power battery PACK production line at CRRC Electric, which is fully in line with Industrial 4 0 Standards, represents the bus maker's official entry into the power battery and power storage sector
The completion of power battery PACK production line at CRRC Electric, which is fully in line with Industrial 4.0 Standards, represents the bus maker's official entry into the power battery and power storage sector.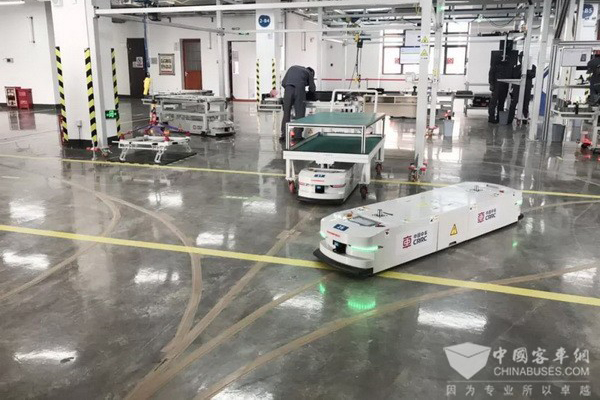 According to CRRC Electric, its new production line has successfully cut the number of its employees by over 40%. All the work starting from the reception of new orders to the assembly of its products, has now realized a highly sophisticated level of automation. Its huge and small mechanical arms, like robots, accomplish their assigned tasks with high precision.
In addition, the quality control at the production line is automatically monitored. When defective products appear, the line will sound the alarm. In contrast, such work was done by people, who could hardly detect tiny defects by their naked eyes.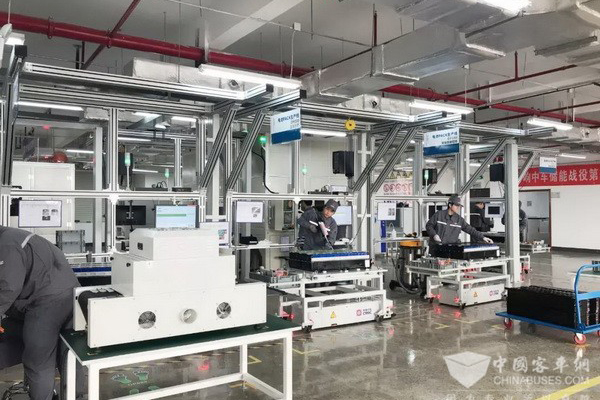 In the future, CRRC Electric will continue to integrate more advanced information technologies into its production process to support its flexible production. In the meantime, it will take full advantage of big data to help itself make more informed decisions.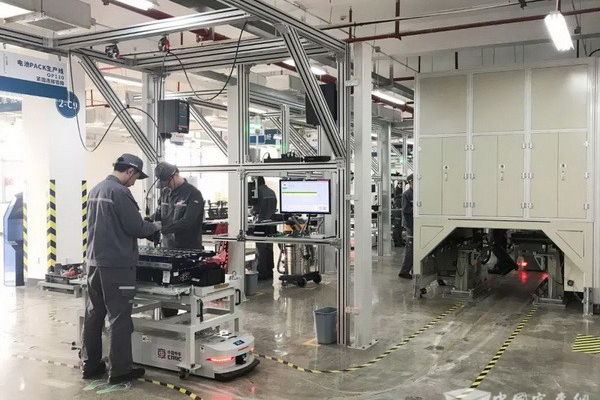 Editor:
Related China Bus News