King Long: A Trend Setter in China's Bus Industry
2018-12-11 Source:www.chinabuses.org
Summarize:In 1988 when China's reform and opening-up policy was officially launched for its tenth year, King Long was established ini Xiamen, Fujian province From 1988 to 2018, the bus maker has witnessed the ups and downs of China's bus manufacturing industry and has successfully grown into one of the major players in the global bus market Its transformation in the past three decades fully epitomizes the impressive progresses made by China in the past forty years T
In 1988 when China's reform and opening-up policy was officially launched for its tenth year, King Long was established ini Xiamen, Fujian province. From 1988 to 2018, the bus maker has witnessed the ups and downs of China's bus manufacturing industry and has successfully grown into one of the major players in the global bus market. Its transformation in the past three decades fully epitomizes the impressive progresses made by China in the past forty years. Through its constant innovation and relentless efforts, King Long has earned itself an indisputable leading position in China's bus industry in the four major areas.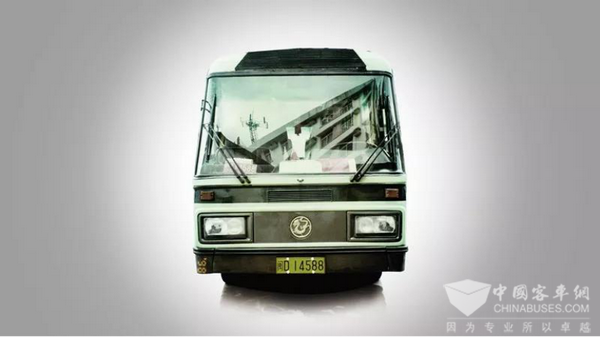 First King Long bus went off the line on 1990
1) A Tour Bus Leader
Along with people's fast rising living standards, the demand for passenger transportation, especially tourist transportation, has been growing exponentially in the past few decades. King Long, by introducing the ground-breaking designs from Europe and improving its own bus manufacturing technologies, has rolled out a number of tour buses for the tourist transportation market in the past few decades. All these vehicles, with their uniquely eye-catching appearance, more comfortable travel environment, higher reliability, and constantly improving fuel economy, have quickly earned themselves a solid reputation in the bus market both at home and abroad.
An employee from King Long still remembers very vividly about the scenes when King Long tour buses were such a such heavy demand in the market that it took customers more than just cash and patience to get just one unit. Based on the huge success of its tour buses, King Long later developed city buses and intercity coaches, taking China's bus industry overcoming one and another difficulties.
2) King Long: Bus of China
In the first ten years after its establishment, King Long focused on improving the quality of its buses. Starting from 1997, the bus maker made a strategic move to strengthen the competitiveness of its brand in both bus markets both at home and abroad. Very soon, King Long was been hailed as the Bus of China, representing the highest bus manufacturing technologies. With its sales remaining at the top position for many years, King Long maintained an annual growth rate of 100%.
In 2001, King Long virtually dominated China's bus market and it officially made its presence on the global market.
Also in March, 2001, King Long buses were put into service for China's annual "Two Sessions", the major political events in China every year. Since then, they have been serving the "Two Sessions" for seventeen consecutive years. Apart from that, King Long has successfully made its appearance at a number of high-profile events both at home and abroad, including APEC Meeting and BRICS Summit in Xiamen, etc.
3) King Long: A Pioneer in Overseas Marketing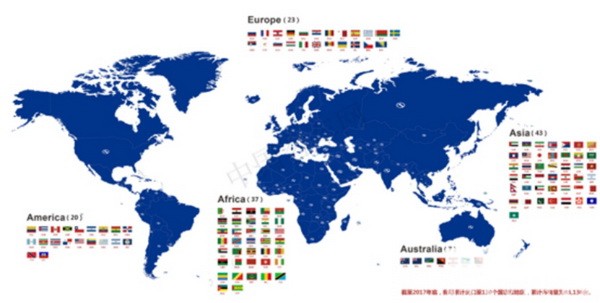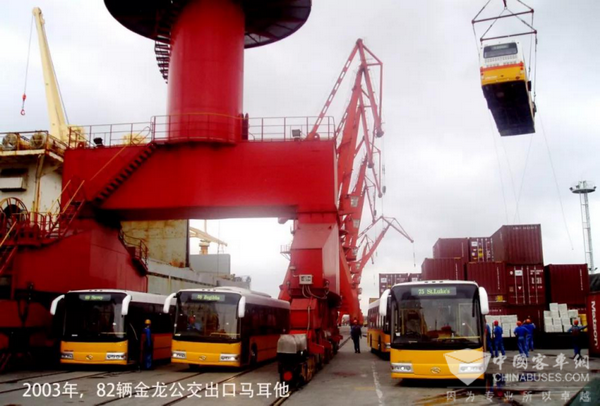 Adhering to independent development, King Long has been closely monitoring the trend and feeling the pulse in the global bus manufacturing industry. With a pioneering spirit, it has blazed a new trail for the global expansion of buses made in China.
Through upgrading its manufacturing technologies, rolling out whole packages of public transport solutions, establishing a well-connected after-sales network, King Long has gradually won the hearts of a growing number of international customers and projected a brand new image of buses made in China.
Since 2003, King Long buses have been exported to a number of countries and regions across the globe. Take 2017 for example, the bus maker delivered 8,000-plus units buses to over 80 countries and regions.
4) King Long: Buses of Future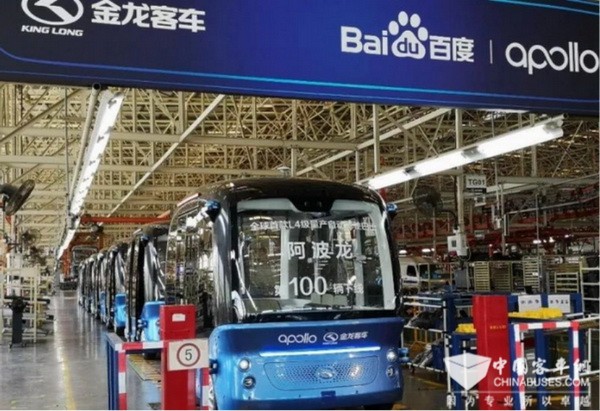 In 2013, King Long single-handedly developed King Wings Intelligent Internet-connected Platform, ushering a new era for the company's bus manufacturing. On October 17, 2017, King Long signed a strategic cooperation agreement with China's online search engine, Baidu, aiming at speeding up the commercialization of self-driving mini buses in China.
On July 4, 2018, the 100th self-driving bus Apolong officially went off the production line at King Long's production base in Xiamen. So far, Apolong has been working smoothly in Beijing, Guangzhou, Shenzhen, Pingtan, and Xiong'an. In addition, it has successfully made its way to Japan.
Currently, Apolong self-driving bus is indisputably the most intelligent bus in the world and is driving its way to various cities across China and around the world.
Editor:
Related China Bus News