85 Units King Long Buses Serve APEC Summit in Papua New Guinea
2018-11-19 Author:Ida Source:www.chinabuses.org
Summarize:On November 15, when Chinese president Xi Jinping arrived at Jackson Airport, Port Moresby, Papua New Guinea, eight King Long Jieguan buses were waiting outside the airport
On November 15, when Chinese president Xi Jinping arrived at Jackson Airport, Port Moresby, Papua New Guinea, eight King Long Jieguan buses were waiting outside the airport.
According to King Long, a total number of 85 units King Long buses and coaches, which were handed over to Papua New Guinea as a part of the aid program, were put into service for this year's APEC summit.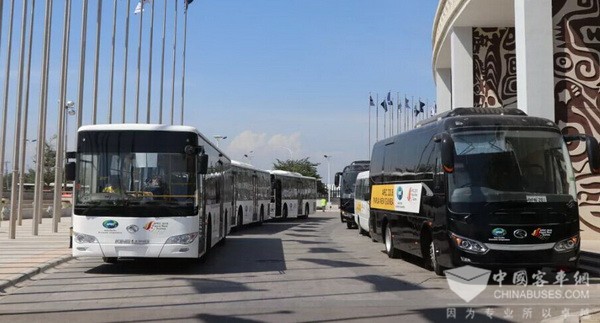 Including 50 units white-colored city buses and 35 units black coaches, these vehicles were officially put into service on November 12. They are chiefly responsible for serving distinguished guests from APEC countries.
To ensure the smooth operation of these vehicles, 12 service engineers have also been stationed at Port Moresby. They have so far provided training sessions for local drivers and helped the organizer of this year's APEC summer roll out transportation service plans. During the summit, all service engineers are working around the clock to ensure the smooth operation of all King Long buses.(www.chinabuses.org)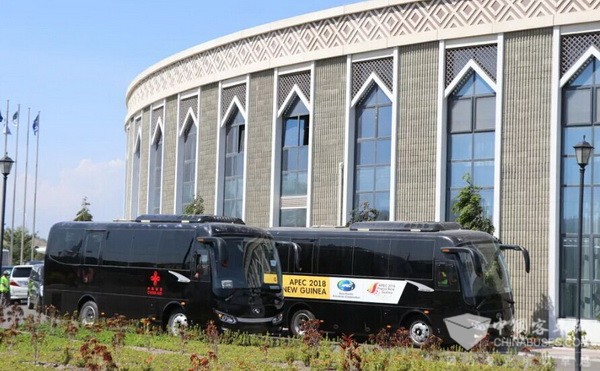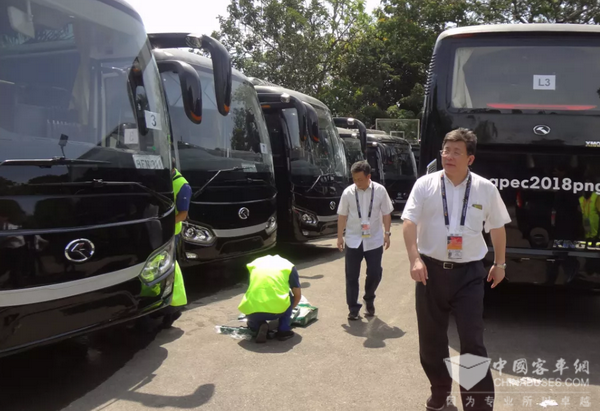 Editor:
Related China Bus News