CRRC Secures An Order of 20 Units Buses from France
2018-11-16 Author:Ida Source:www.chinabuses.org
Summarize:In September, 2018, CRRC brought its new energy buses on display at IAA Commercial Vehicles Hanover In less than two months, the bus maker successfully secured an order of 20 units buses from a customer in France
In September, 2018, CRRC brought its new energy buses on display at IAA Commercial Vehicles Hanover. In less than two months, the bus maker successfully secured an order of 20 units buses from a customer in France.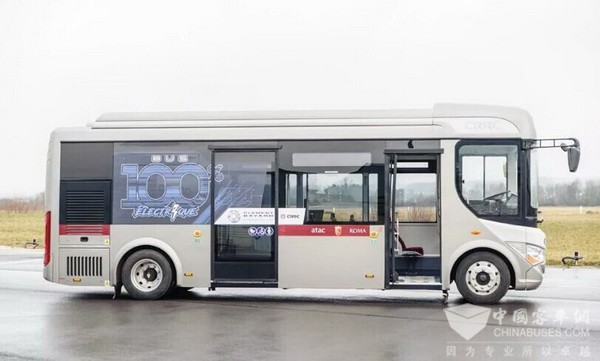 It is revealed that the new buses to be delivered will feature a host of intelligent driving capabilities and adopt a number of safety systems, including lane deviation alarming, collision alarming, panoramic monitoring, retarder-assisted braking and self-adaptable intelligent driving. Thanks to the introduction of new materials, CRRC's new energy bus has significantly cut its weight. With upgraded controllers and electric motor, the vehicle achieves a protection level of IP68. In addition, it has gone through stringent tests in waters, at high altitudes and in extremely cold and hot weather.
France introduced a batch of CRRC C12 electric buses back in December, 2017. With a number of customized features, these buses have been working smoothly in Paris.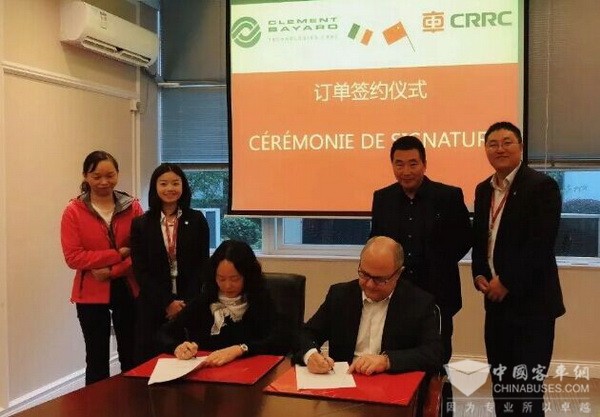 In March, 2018, CRRC held a promotion of its new bus products in Ardennes and signed a framework agreement on cooperation with the local government. In addition, CRRC electric buses were put into trial operation in the province.
From June 12 to 14, CRRC T power driveline was put on display at Paris International Public Transport Exhibition. During the three-day event, a bus operator placed an order of 20 units electric buses on CRRC.(www.chinabuses.org)
Editor:
Related China Bus News