Golden Dragon Craftsmanship Helps Splendor Achieves Huge Commercial Success
2018-11-08 Author: Source:www.chinabuses.org
Summarize:As a new generation of Golden Dragon's mid-coach, Splendor has so far made impressive achievements It won an order of 164 units from Tibet and won 2016 Clean Energy Star Bus Moreover, it has made its way to Israel Undeniably, its huge commercial success cannot be achieved without the bus maker Golden Dragon's relentless spirit of craftsmanship
As a new generation of Golden Dragon's mid-coach, Splendor has so far made impressive achievements. It won an order of 164 units from Tibet and won 2016 Clean Energy Star Bus. Moreover, it has made its way to Israel. Undeniably, its huge commercial success cannot be achieved without the bus maker Golden Dragon's relentless spirit of craftsmanship.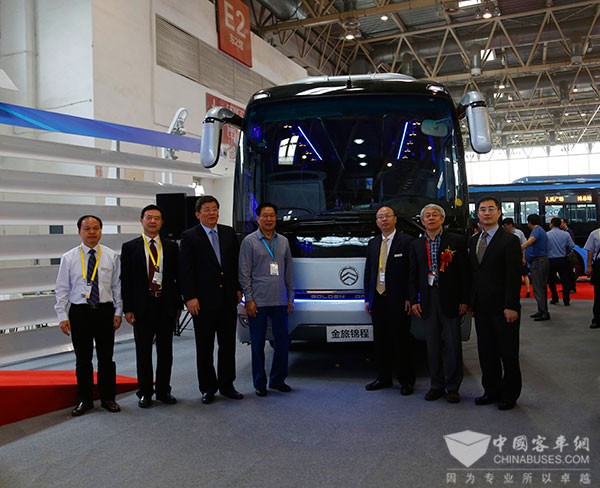 Since its establishment, Golden Dragon has been pursuing more scientific corporate management and higher customer satisfaction. Thanks to such a commitment to its customers, the bus maker has maintained a robust growing momentum for the past decades.
Golden Dragon introduced light vehicle manufacturing technologies from Japan in 1993 and adopted Coaster vehicle structure in 1996. With its constant innovation, it has successfully gained a solid reputation in the cutthroat bus market in China.
As China's bus manufacturing industry continues to mature, "it is vitally important for us to develop high-quality bus products that can well stand the test of time," said Chen Dulian, Deputy General Manager of Golden Dragon.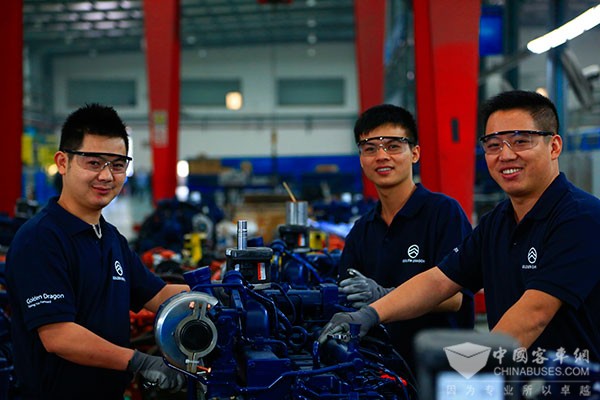 In 2013, Golden Dragon rolled out Triumph, which became an instant success in the market. Later, its Splendor has fossil fuel powered driveline and new energy powered driveline available for customers. Having overcome a host of technological bottlenecks, Splendor is superior to its counterparts in such areas as NVH.
Golden Dragon's rising popularity in the overseas high-end bus market in recent years can be chiefly attributed to the bus maker's relentless spirit of craftsmanship and its full commitment to each and every customer.(www.chinabuses.org)
Editor:
Related China Bus News