The Second Batch of 20 Higer Mobile Clinic Buses Departured to Cambodia
2018-10-22 Author: Source:www.chinabuses.org
Summarize:Recently, 20 units mobile clinic buses donated by the Chinese government to Cambodia set out from the Higer Bus manufacturing base on a journey to Cambodia, marking the successful delivery of the donation These 20 units mobile clinic buses were the second batch of the donation They will be distributed to 25 provinces and cities in Cambodia together with the first batch of 20 units mobile clinic buses, and will make medical tour throughout remote rural communities to bring medical services closer to the locals
Recently, 20 units mobile clinic buses donated by the Chinese government to Cambodia set out from the Higer Bus manufacturing base on a journey to Cambodia, marking the successful delivery of the donation. These 20 units mobile clinic buses were the second batch of the donation. They will be distributed to 25 provinces and cities in Cambodia together with the first batch of 20 units mobile clinic buses, and will make medical tour throughout remote rural communities to bring medical services closer to the locals.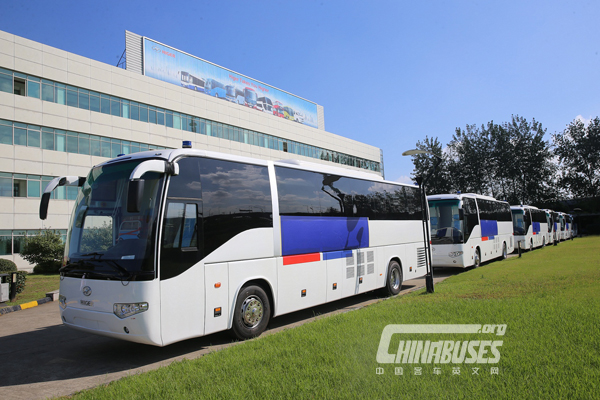 It is reported that the first batch of 20 units Higer mobile clinic buses have since this May been staffed by medical teams consisting of experts from Chinese Grade-A tertiary hospitals and various types of donated medicines, and been allocated to all health departments in Cambodia, touring in a total of 10 provinces including Phnom Penh, Kampong Cham and Battambang to provide medical services to patients living in remote communities. It's been four months that Higer mobile clinic buses have provided concrete medical services to the locals and as a result, gained popularity there and among medical institutions. Cambodian Minister of Health Mam Bunheng said, "These mobile clinic buses meet the basic national conditions and actual needs of Cambodia. We can use these mobile clinic buses to send health to remote villages in Cambodia."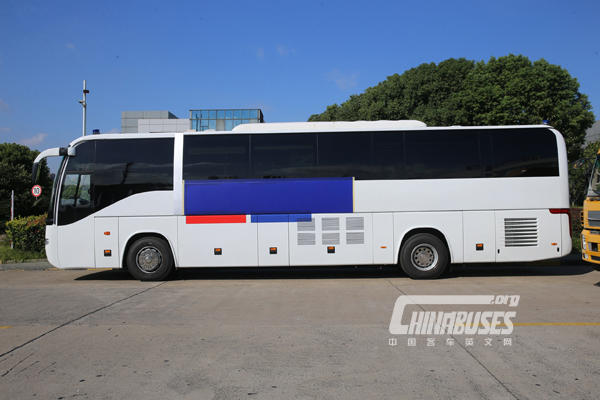 Back in ensuring the smooth delivery of the first batch of mobile clinic buses, both Higer after-service team and staff of supporting factory arrived in Cambodia one month before the delivery to offer in-depth trainings for more than 70 drivers in Cambodia. These local drivers, through on-spot presentation and hands-on driving, quickly mastered how to drive a mobile clinic. In addition to training and service guarantees, Higer after-service team also provided meaningful free medical care while off-duty, ate what the doctors and volunteers of the medical team ate and did what they did, and helped the locals as they could as volunteers.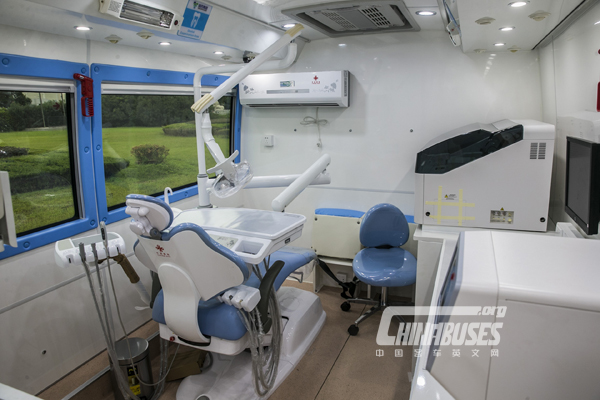 The second batch delivered this time are still equipped with advanced medical equipment to provide general inspection and treatment services covering 7 departments including radiology, ultrasound, pediatrics, gynaecology, dentistry and otolaryngology. In addition to that, based on services supplied in the previous months and local operating conditions in Cambodia, these mobile clinic buses have been improved in a number of ways. It is said that they will still travel a long journey of up to 5,000 kilometers. Higer has accordingly developed more specific service guarantee measures to ensure the safety and timely arrival of these mobile clinic buses. In the following months, Higer Bus will provide maintenance solutions based on prepared after-service and inspection schedules to ensure these mobile clinic buses are able to travel and provide medical services to the locals as soon as possible.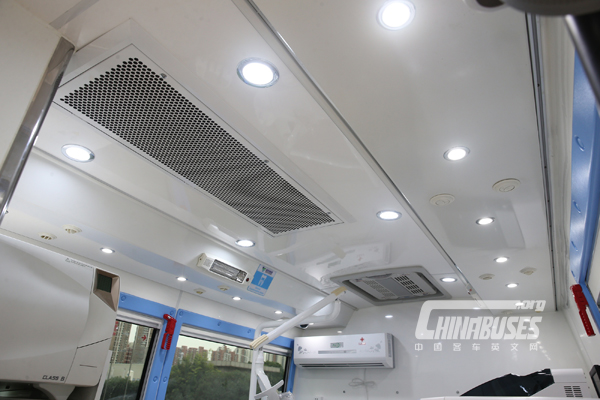 When all high-quality 40 units Higer mobile clinic buses have been delivered to Cambodia as scheduled as a national gift, the accessibility of people in Cambodia's poverty-stricken areas to medical treatment will be effectively improved. One after another running Higer mobile clinic not only brings the Chinese people's friendly sentiments to the Cambodian people, but also allows the countries along "the Belt and Road" to witness the independent innovation of Chinese bus makers and the quality of "intelligent manufacturing in China".(www.chinabuses.org)
Editor:
Related China Bus News