Cummins Engines Assist China Buses to Operate in La Paz
2018-08-17 Author: Source:www.chinabuses.org
Summarize:On August 10, 33 units King Long buses equipped with Cummins ISL9 engines and one unit King Long bus with Cummins ISB6 7 engine arrived at Xiamen Port, ready for their shipping to La Paz, the capital city of Bolivia in South America
On August 10, 33 units King Long buses equipped with Cummins ISL9 engines and one unit King Long bus with Cummins ISB6.7 engine arrived at Xiamen Port, ready for their shipping to La Paz, the capital city of Bolivia in South America.
With its power ranging from 280 to 400 horsepower, Cummins ISL9 engine can achieve a maximum torque of 1,700 N.m. Compared with other engines with the same displacement, Cummins ISL9 has a more compact structure and a lighter body. In addition, it delivers more powerful performances and achieves higher fuel economy.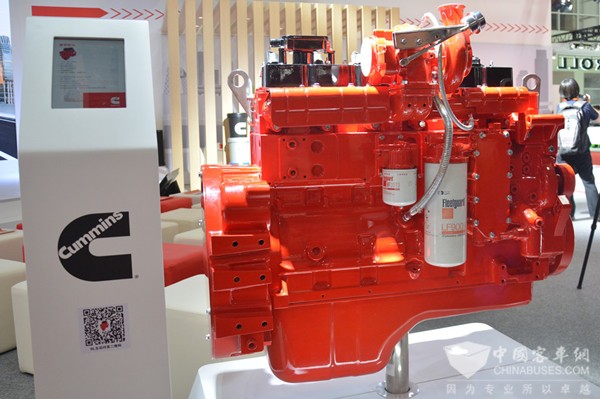 Chiefly targeted for 11-14 meters travel coaches, city buses, school buses, Cummins ISL9 engine can now be found on many well-known bus brands, including King Long, Yutong, Golden Dragon, Higer, Zhongtong, Sunwin, etc.
With an average altitude of over 3,000 meters, Bolivia is a land-locked country. La Paz, its capital city, with an average altitude of over 3,600 meters, is known as the highest capital city in the world. As 70% of the city's roads are slopes, the city sets demanding requirements for buses.
In 2013, 61 units King Long buses equipped with Cummins engines arrived in La Paz for operation, ushering a brand new era for the city's public transportation and providing unprecedented travel convenience for local citizens.(www.chinabuses.org)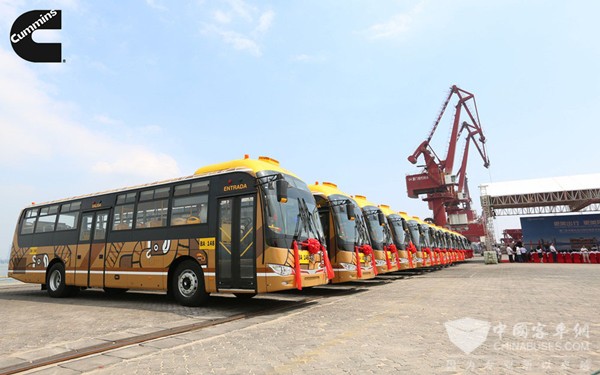 Editor:
Related China Bus News