Zhongtong Set to Increase its Sales and Strengthen its Overall Competitiveness
2018-08-07 Author: Source:www.chinabuses.org
Summarize:At Zhongtong Bus Technological Innovation Conference, Tan Xuguang, President of Shandong Transport Group, pointed out Zhongtong would make relentless efforts to strengthen its competitiveness in the international market
At Zhongtong Bus Technological Innovation Conference, Tan Xuguang, President of Shandong Transport Group, pointed out Zhongtong would make relentless efforts to strengthen its competitiveness in the international market. Sun Qingmin, General Manager of Zhongtong, revealed that the bus maker aimed to increase its annual sales volume to 40,000 units and its annual sales revenue to 20 billion RMB.
According to Zhongtong, it aims to increase its annual sales revenue to 13 billion RMB in 2020. In 2023, it aims to increase its annual sales revenue to 20 billion RMB.
In May, 2018, Zhongtong listed 12 fist products and 14 tech innovation projects. In addition, it hired 12 product managers and 14 experts, aiming to enhance the role of technological innovation in the company's business expansion.
The huge success of Zhongtong 8-meter electric bus fully epitomizes the bus maker's miraculous growth in the past few years. The vehicle officially hit the market in 2015. One year later, its sales volume jumped to over 8,000 units. So far, Zhongtong 8-meter electric bus has already earned a solid reputation in the bus market.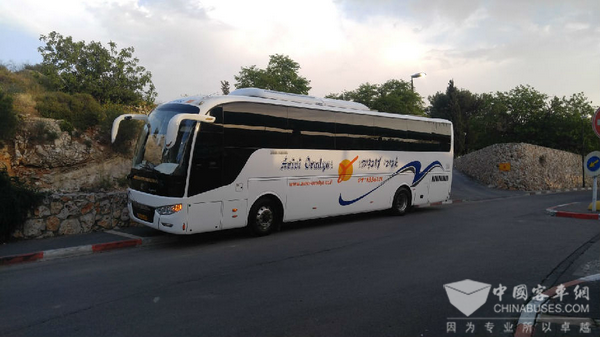 In 2018, Zhongtong has greatly improved its presence in China's first-tier cities. Take Beijing for example, the bus maker delivered over 100 units new energy buses to the capital market in May and June this year. Also in May this year, Zhongtong secured an order of 113 units 11-meter luxury travel coaches LCK6117H5A1 from Shenzhen.
In 2011, Zhongtong launched a new business plan, aiming to further strengthen its presence in the market. In 2012, Zhongtong successfully edged its way to the first-tier players in the industry. In 2015, it ranked the third place in the bus manufacturing industry. One year later, it moved one place upward. In 2016, Zhongtong's sales revenue broke the ten billion RMB threshold.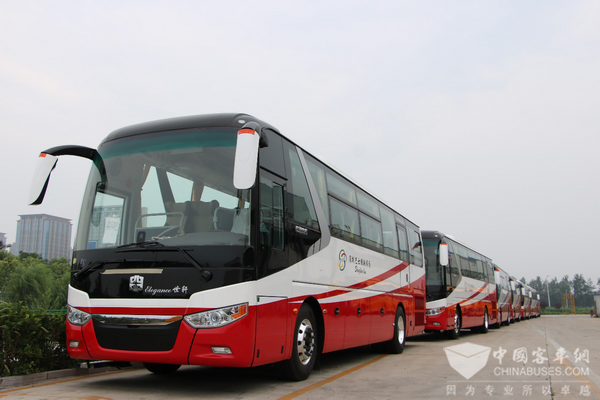 Early this year, Zhongtong rolled out several new bus products in the high-end market. Take its new Shijia 12-meter travel coach for example. The vehicle, equipped with Weichai engine, Fast transmission gearbox and Hande axle, has greatly improved its active and passive safety standards and represents the new development trend in the bus industry.
In recent years, Zhongtong has given top priority to strengthen its presence in the overseas market. In February, 2018, Zhongtong exported 200 units buses to Russia. Later, 600 units Zhongtong buses arrived in Saudi Arabia for operation. In late May, 80 units Zhongtong buses made their way to Israel for operation. In addition, the bus maker secured big orders from Philippines, Thailand, New Zealand, and a number of countries in South America and Africa this year.(www.chinabuses.org)
Editor:ida
Related China Bus News