2018 Ankai School Bus China Tour Traveled to Ten Provinces Across China
2018-07-26 Author: Source:www.chinabuses.org
Summarize:In May, Ankai officially launched 2018 Ankai School Bus China Tour in Jinhua, Zhejiang In the past two months, Ankai school buses traveled to nearly 50 cities in ten provinces, greatly raising students's awareness of school bus safety
In May, Ankai officially launched 2018 Ankai School Bus China Tour in Jinhua, Zhejiang. In the past two months, Ankai school buses traveled to nearly 50 cities in ten provinces, greatly raising students's awareness of school bus safety.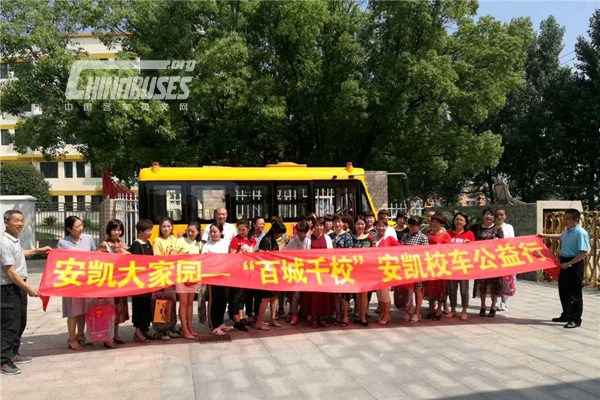 Ankai School Bus China Tour was first launched in 2012, aiming to bring love and care to school kids across China and raise students' awareness of school bus safety.
Through a host of interesting activities, such as Q&A, role play, the annual tour has made school kids more aware of how to behave when boarding a bus, traveling on a bus and getting off a bus. By watching some videos about improper behaviors during a bus ride, students have gained a thorough knowledge about travel safety and self-protection. In addition, students have learned how to use a fire extinguisher and a safety hammer.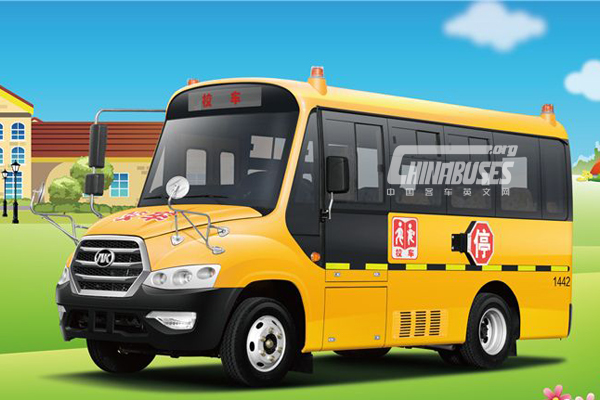 During the tour, Ankai also donated school bags, books and various stationeries to students, fully demonstrating its commitment to shouldering more social responsibilities.
As a leading player in China's school bus industry, Ankai is devoted to developing and producing high quality school buses. It has also rolled out China's first Bus Safety Development Initiative, calling for more efforts among all sectors involved to better ensure the safety of school children.
Currently, Ankai boasts a wide spectrum of school buses measuring from 5.5 meters to 11 meters in length, fully meeting the varied requirements of school bus operations in different provinces and cities across China.(www.chinabuses.org)
Editor:ida
Related China Bus News