Dongfeng Cummins Working Closely with Tanzania Transportation Company
2018-07-20 Author: Source:www.chinabuses.org
Summarize:Statistics show that the number of Higer KLQ6138DF bus operating in Tanzania at present has exceeded 200 units It is also revealed that all these buses are equipped with engines made by Dongfeng Cummins
Statistics show that the number of Higer KLQ6138DF bus operating in Tanzania at present has exceeded 200 units. It is also revealed that all these buses are equipped with engines made by Dongfeng Cummins.
Recently, ten visitors from Tanzania-based MK Passenger Transportation Company paid a special visit to Dongfeng Cummins and Higer, aiming to deepen their cooperative ties.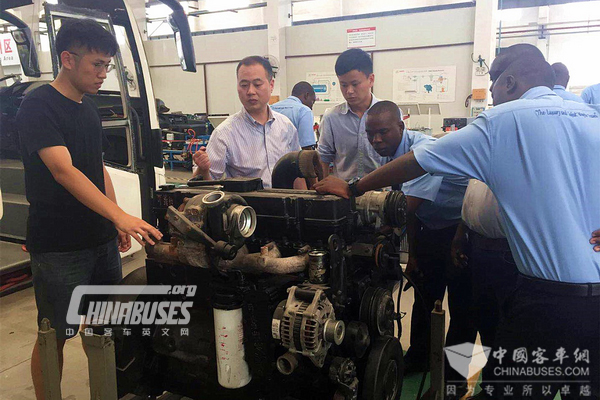 As a well-renowned bus operator in Tanzania, MK Passenger Transportation Company boasts nearly 60 units Higer buses, all of which are equipped with Dongfeng Cummins engines. Since their introduction in 2015, these vehicles have been working smoothly, providing highly reliable transportation services for local passengers.
To adapt to a host of special requirements in the local market, Higher and Dongfeng Cummins have jointly rolled out a number of customized features for Higer KLQ6138DF bus, such as cutting its overall weight and putting its engine in the front. In 2016, the bus was awarded 2016 Highly Recommended Bus in the Overseas Market in the 10
th
Great Influence to China's Bus Industry.
Currently, Dongfeng Cummins has become the top power choice for local bus operators. Higer KLQ6138DF bus is equipped with a 8.9-liter Dongfeng Cummins engine with 360 horsepower. The engine not only delivers powerful performances, but also achieves higher fuel economy and is smaller in size. Thanks to its high reliability, Dongfeng Cummins has long gained wide market recognition in Tanzania and other African countries.
During MK's visit, Dongfeng Cummins also held a special training session for the company's personnels, answering their questions and helping them deal with their problems.
After the visit, MK's personnels were all impressed by the great achievements made by Dongfeng Cummins. They also expressed their satisfaction with Dongfeng Cummins engines, saying they are small in size, generating lower amount of noise & vibration, can be easily manipulated and maintained.
Currently, Cummins has already set up its branch in Tanzania, aiming to better serve the local customers. Dongfeng Cummins is also working more closely with local customers and trying to help them improve their profitability.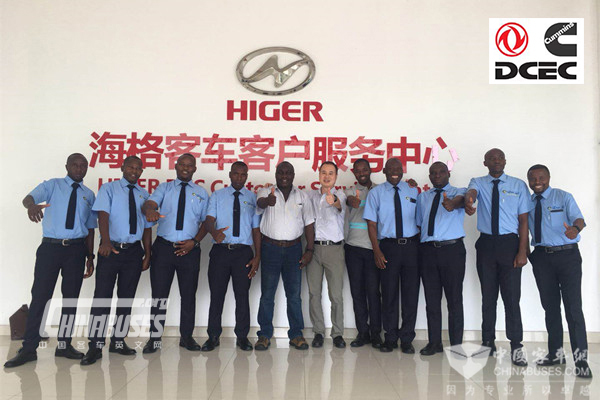 Editor:
Related China Bus News