CATL to Set up Battery Production Base in Germany
2018-07-12 Author: Source:www.chinabuses.org
Summarize:On July 9, under the witness of Chinese Premier Li Keqiang and German Chancellor Angela Merkel, CATL and Thuringia State Government signed an investment agreement According to the agreement, CATL will set up a battery production base and intelligent manufacturing R&D Center in Erfurt, Thuringia
On July 9, under the witness of Chinese Premier Li Keqiang and German Chancellor Angela Merkel, CATL and Thuringia State Government signed an investment agreement. According to the agreement, CATL will set up a battery production base and intelligent manufacturing R&D Center in Erfurt, Thuringia.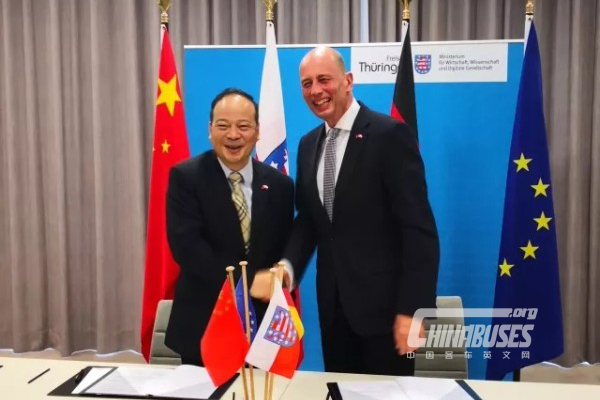 It is revealed CATL's production base in Germany will be built in two stages. After the completion of its construction, it will be devoted to developing and producing lithium-ion batteries. It is scheduled to start operation in 2021. By 2022, it will increase its annual production volume to 14GWh, providing 600 jobs for local people. Its battery products will chiefly target several well-known auto brands, such as BMW, Volkswagon, Daimler, PSA, JLR.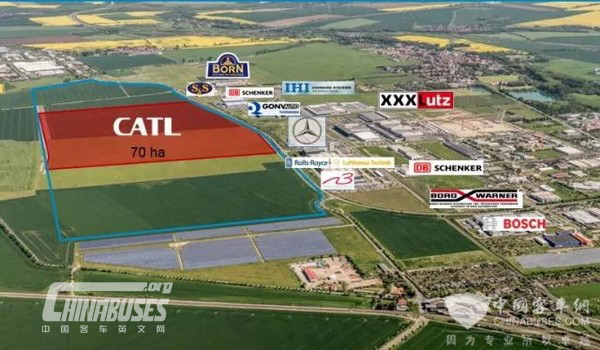 "By making investments in Germany, we hope to better serve customers in Europe and provide more competitive products to them," said Zeng Yuqun, president of CATL.
"We are very pleased to see that CATL has chosen Thuringia. The new production base will certainly have profound impact on the new energy vehicle industry in Germany and Europe," said Wolfgang Tiefensee, Director of Economic Development in Thuringia.
Set up in 2011, CATL is specialized in developing, producing and marketing power batteries and power storage systems for new energy vehicles.
Since 2014, CATL has set up its subsidiaries in Germany, Hong Kong, France, USA, Canada and Japan.
In February, 2017, CATL made a total investment of 3,000 Euros in Finland-based Valmet Automotive Oy, gaining 22% of the company's equities.
In 2017, CATL's market share reached 17% with its annual production volume standing at 11.84GWh.
As a leading player in the world's power battery industry, CATL is set to make big splashes in the world's new energy vehicle industry.(www.chinabuses.org)
Editor:ida
Related China Bus News